Category:

News, Student News
Title:

Certificate in African Studies – Emily's Experience
Date Published:
April 21, 2022
GHD offers many opportunities for students to create their own niche and learn more about a topic or area that they are interested in pursuing in school and beyond. Both specializations and certificates are ways for students to build this specialized knowledge.
Georgetown University offers a wide variety of formal Certificate Programs that students can obtain along with their Master in Global Human Development. Certificate requirements differ across programs, but typically require completion of 5-6 courses plus other requirements. Completion of a Certificate Program will appear on a student's transcripts and other formal records at Georgetown.
The African Studies Certificate requires 5 courses (15 credits), plus language proficiency. These courses will fit within the required coursework of the student's MA/MS program. There is no thesis requirement. One of the five courses must be the required Gateway Course, Theory and Policy in Africa (INAF 559), taught annually in the Spring Semester. The other four required courses are Electives, which students will choose in consultation with the Certificate program director. Together, the student and director will design an individualized curriculum that both addresses the student's specific interests and ensures disciplinary and thematic breadth to their study of Africa.
In this video, Emily Brown (GHD'22) shares her journey and thoughts about the African Studies Certificate she's taking as part of her Global Human Development Coursework.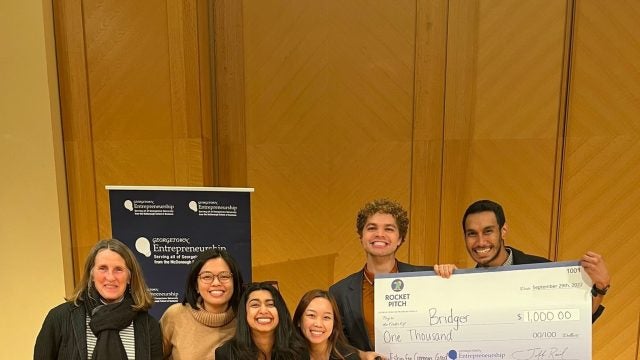 10 GHD students participated in this year's annual "Rocket Pitch" competition, hosted by Georgetown Entrepreneurship.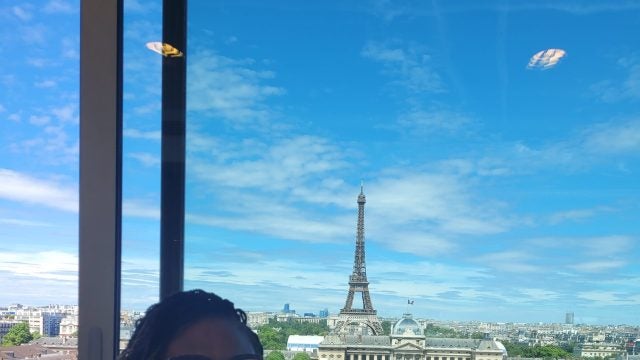 Foluyinka's commitment to promoting equal access to education for all children and youth has been greatly influenced by her own experience.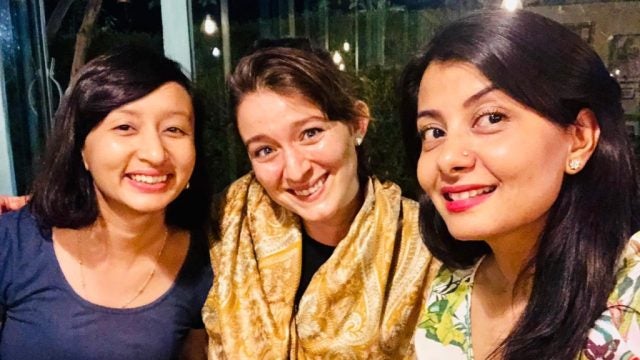 Upon graduating from GHD, Shea first worked on a USAID-funded innovative finance project with Palladium, then took up a new opportunity with The Coca Cola Company as a Global Communications…