The organization that I have interned for this summer, Precision Agriculture for Development (PAD), provides agricultural advice to farmers in the form of a free mobile call service. The PAD system is meant to complement traditional extension services by providing farmers with a direct link to information at any time. PAD is especially interested in boosting enrollment of women in the call service in India (which is dismally low at around 10% of users) and making the service more valuable for women farmers. The lower enrollment of women is due to their relatively low engagement in agriculture, particularly in decision-making, as well as low mobile phone ownership. I spent my summer trying to understand the barriers that women face in accessing the PAD service, and how we can better serve them by providing a service that is meaningful and actionable for women.
Every interview that I conducted unearthed a new and helpful piece of information about women in agriculture while simultaneously exposing another, more complex layer underneath. After a few weeks of conducting interviews, I actually became quite depressed and felt helpless. I felt that, until cultural norms shift in ways that allow women to have more freedoms—such as the freedom to own cell phones and land—that our ability to reach them and engage in meaningful ways would be extremely limited. It seemed that each potential solution also had its own set of drawbacks. For example, enrolling more women in the call service means that women who are already incredibly busy now have the additional burden of answering and listening to a recorded message on their phones. I felt that there was no way that I could solve this problem during my 11-week internship.
And yet, I welcomed the challenge, mostly because I truly believe that when women farmers improve their agricultural productivity, there are important implications for the social and economic development of a society. Globally, the gender-productivity gap amounts to 20-30%. If productivity for female farmers across the globe were to increase by this amount, 100-150 million people would be lifted out of malnutrition (FAO, 2011). Furthermore, when women control additional income, they spend more of it than men do on food, health, clothing and education for their children (Backiny-Yetna & McGee, 2015).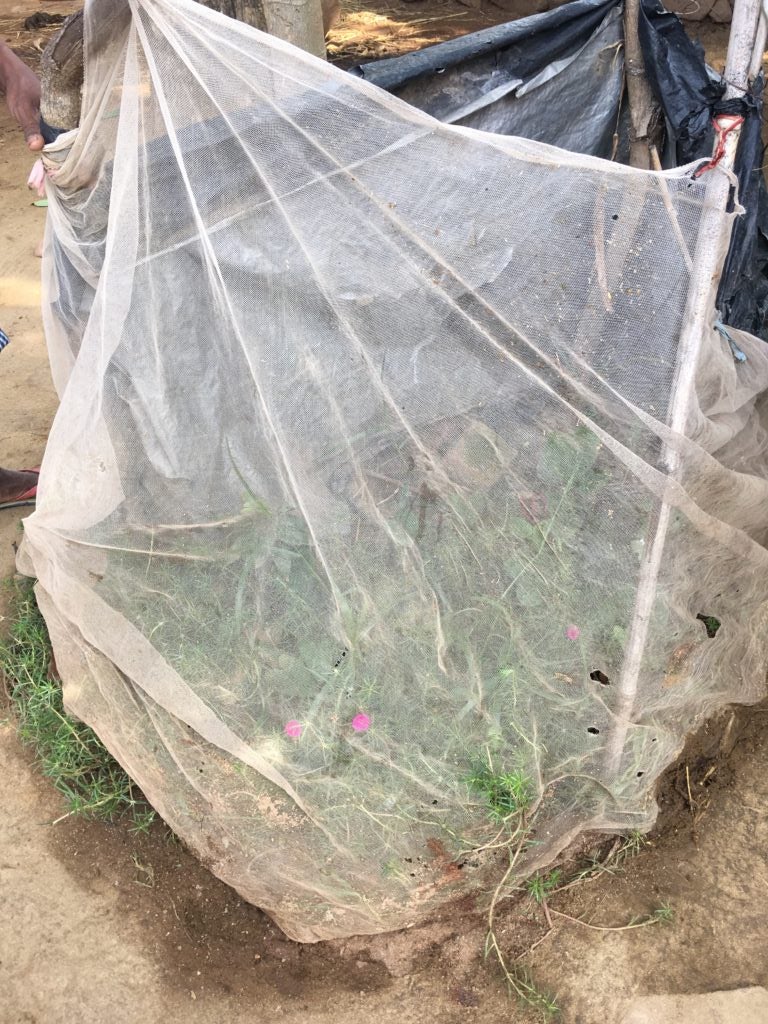 One important thing that I learned from the interviews is that women are heavily engaged in "kitchen gardens" or small plots of land kept at the home that women use to cultivate vegetables, fruits, and spices for household consumption. Since women tend to care a great deal about the health of the family, these plots are usually all organic. Women prepare and apply natural fertilizers and pesticides. Most importantly, we learned that in the domain of the kitchen garden, women have a lot of decision-making power and their husbands often agree to what they say regarding management of the garden. We saw this as an opportunity to have a great impact.
After extensive scoping in the field and consultation with agronomists, we conducted a phone survey that asked 131 female farmers about their kitchen gardens – what crops they grew, when they planted their crops, etc. Using the findings from the field, a base of knowledge, and the survey results, a team of agronomists developed a kitchen garden information package specifically tailored to women farmers' needs and local agricultural practices. PAD will begin calling 15,000 women to provide this information on a weekly basis. We are hoping that women will find this content relevant to their needs and will thus answer the PAD weekly calls and listen to them at a higher rate than they have in the past.
One of the most innovative aspects of the PAD service is that in addition to the outbound calls that users receive, users can also call the PAD team: the record any question that they may have about agriculture, and a team of agronomists will research the answer and get back to them within two days. This feature empowers women to have a direct information source they can access—one that does not require literacy or a smartphone. The goal is for women to feel self-reliant and that they do not need to rely on their spouse or others for information or to consult when making a decision.
We are also hoping to leverage networks of women to help us enroll more women in the PAD service. It is difficult to reach women, mostly because they tend not to own their own phones. Compounding this problem is the way that most people define "farmer,"  as someone who owns land. Due to cultural norms, Indian women rarely own land and thus have historically had difficulty accessing schemes designed to benefit farmers. The Indian government has recently begun to proactively make these schemes more accessible to women farmers, but it remains difficult to locate or contact them as they are not listed as the land owners.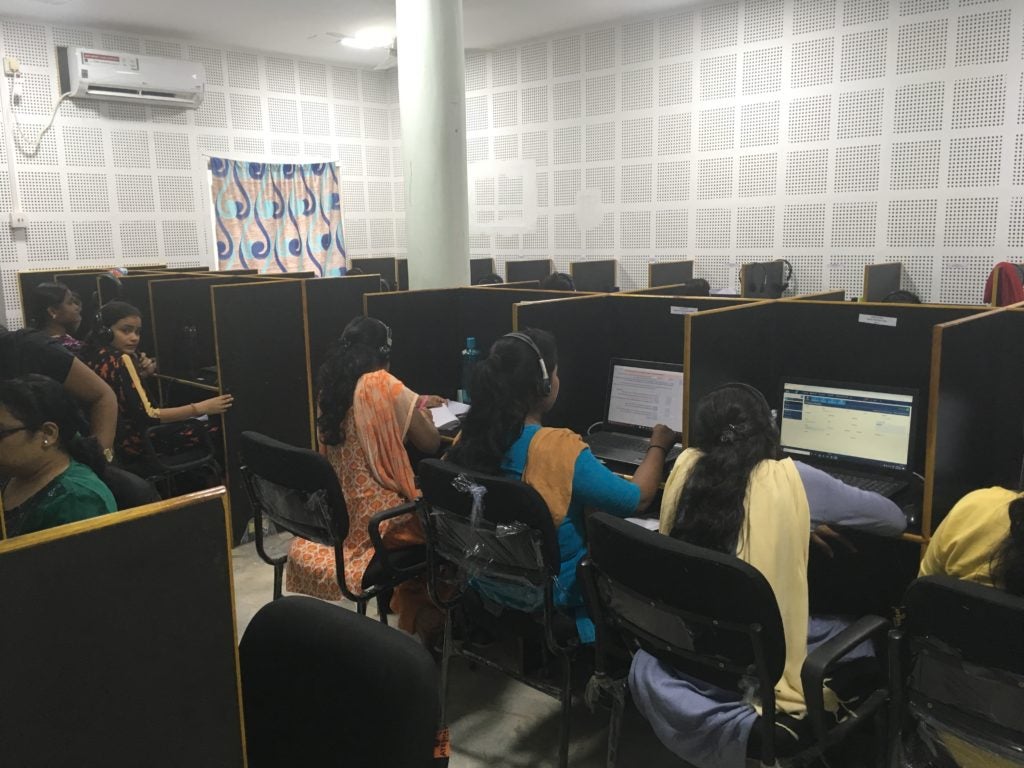 An important link in the chain between these government schemes and women farmers are Community Resource Persons, or CRPs. CRPs create and maintain self-help groups for women, wherein the CRP provides training on financial and agricultural topics. The CRPs in some districts are also trained on proper documentation required to apply for government schemes and help women farmers collect and submit applications to receive government benefits. As part of my fieldwork, I also interviewed many CRPs to understand if and how PAD can work with them. One of the last projects that I worked on in India was to initiate a partnership with CRPs so that they can help PAD reach more women farmers with the kitchen garden information package.
The CRPs that I spoke with are optimistic about the work that they do with women farmers. One told me, "As a government-appointed CRP, I have a chance to show everyone that women are capable of doing something. In the past, we needed permission or money from our husbands to go somewhere. Now we can go as we please as we have our own money and feel more self-confident and independent."
I reflect on the meaningful work that PAD has done in just a few months to respond to women farmer's specific information needs. In fact, the PAD team will continue to develop information packages tailored for women farmers. My initial feeling of helplessness has been transformed into optimism about the potential for greater women's empowerment in India. I have met so many wonderful people working on gender issues in agriculture over the course of my internship. After all that I have seen and learned, I am also determined to continue working on such topics for my career.