Category:

Faculty News, News
Title:

Combining Theory and Practice in GHD: Spotlight on Professor Lidia Ceriani
Date Published:
May 3, 2022
As part of the Global Human Development's initiative to feature the diverse voices and perspectives of our students, faculty, alumni, and as well as provide program highlights and a glimpse into life at GHD, we sat down to talk with one of our professors, Lidia Ceriani.
Lidia Ceriani made her way to GHD through pure luck. After an interesting time as an Economist at the World Bank focusing on poverty and equity and a team member working on the 2017 World Development Report, Professor Ceriani jumped at the opportunity to teach again. Before working at the World Bank, she had lectured in public economics and principles of economics at her alma mater, Bocconi University in Milan, Italy, but GHD gave her the opportunity to teach exactly what she researches, making the switch a no-brainer.
"I try to develop each lecture exactly at the intersection of these two perspectives: the academic, and the more applied one."
From her research and focus on poverty and inequality measurements the impact of public policies on household welfare, Professor Ceriani's interests fit perfectly into the GHD core curriculum. In addition to teaching Governance in Development, her favorite course: "GHDP 512: Development Microeconomics: Policies to Reduce Poverty and Inequality," introduces students to the theory behind poverty measurement and distributional analysis, while giving them a chance to put the theory into practice by designing anti-poverty strategies.
Bringing in her own experiences and research that has been published in several international journals, she tries to close the gap between theory and practice, a challenge that she enjoys as a professor with GHD. "I try to develop each lecture exactly at the intersection of these two perspectives: the academic, and the more applied one."
Additionally, Professor Ceriani promotes critical problem solving, pushing students to use their experiences and connect them with evidence to create development solutions. "Intuition, commonsense, and experience may be helpful, but are also prone to implicit biases, flawed premises, and lead sometimes to cut-and-paste policies that may not be apt to a new environment or period. Understanding where to source relevant data and literature, and how to organize all information critically is the first step to design and implement an effective policy."
"At GHD you will find a community, and you will meet lifelong friends."
She recognizes that there is not always a simple answer to how to measure and reduce poverty, but student pushback and "questions are always insightful and provocative. It is a very stimulating environment to teach [in]." The perspectives and insights that each student brings in adds to the quality of the coursework and class discussions, a quality that GHD strives toward.
Unlike other programs that may be competitive, GHD focuses on collaboration both between students and professors, and connecting students to her network of practitioners is just one way that Professor Ceriani builds the community and prepares students for careers in development. "At GHD you will find a community, and you will meet lifelong friends."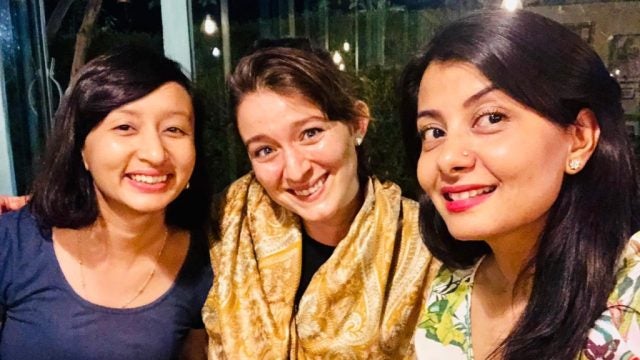 1 of 7 Next Slide Prvious Slide Borrowed clothes from Priyanka, a co-worker, to accompany her at a big family celebration. The process…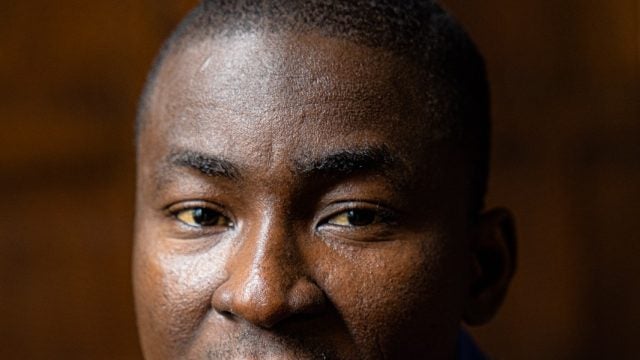 Congratulations to Abdul-Washeru (GHD'22), who has been selected as Frédéric Bastiat Fellow at the Mercatus Center at George Mason University!…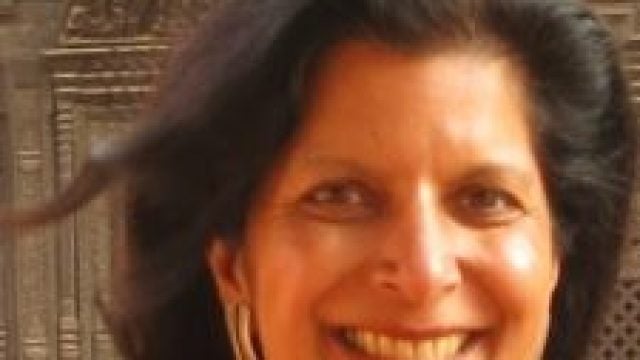 As part of the Global Human Development's initiative to feature the diverse voices and perspectives of our students, faculty, alumni, and as well as provide program highlights and a glimpse…