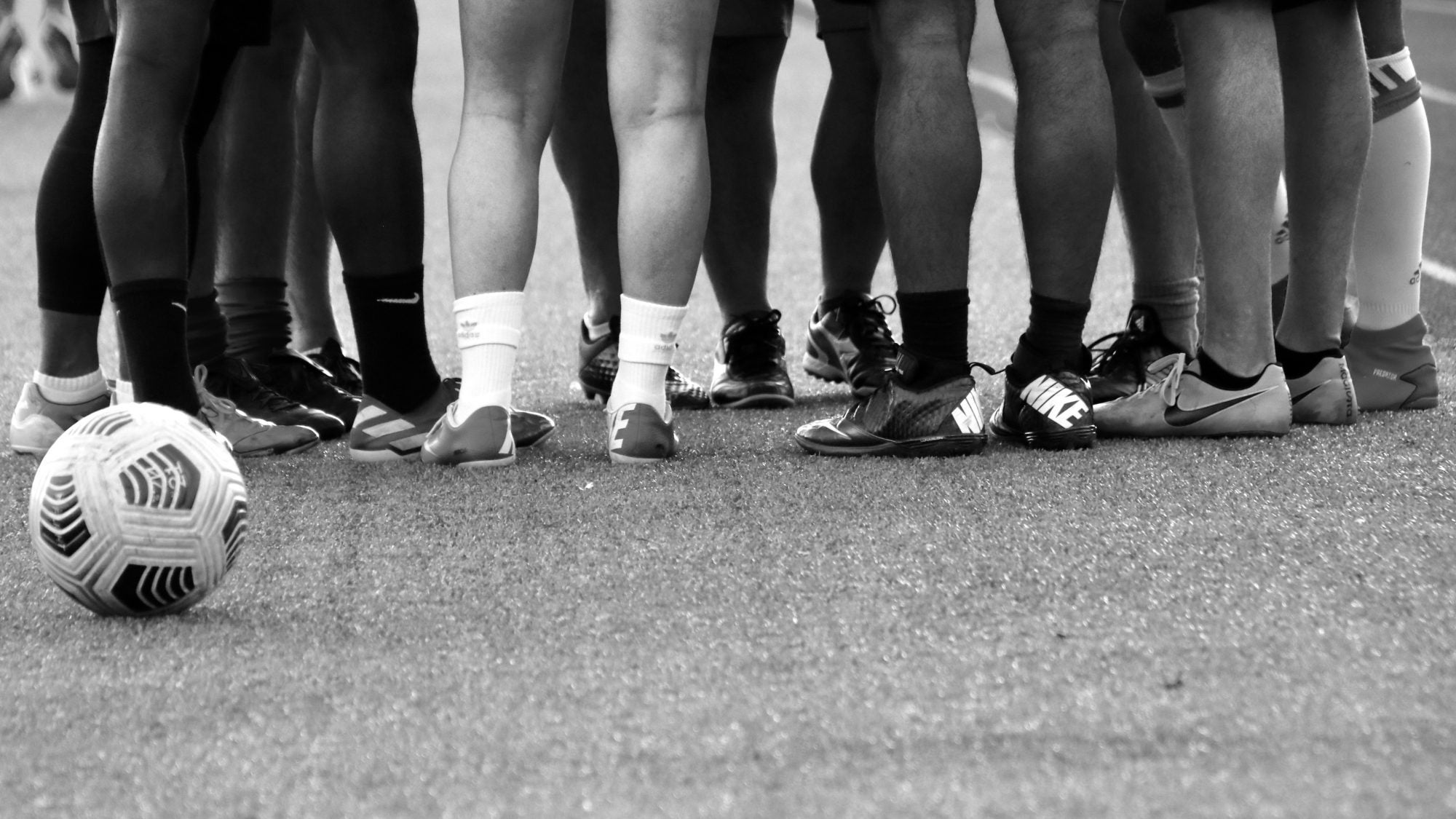 Category:

News, Student News
Title:

GHD's Soccer Champs Take the Gold
Date Published:
May 5, 2022
What does soccer have to do with development? To start out with, it has the power to bring people together for a common cause. GHD's very own soccer team Solow No' Mo' has made the program proud in their successful spring season.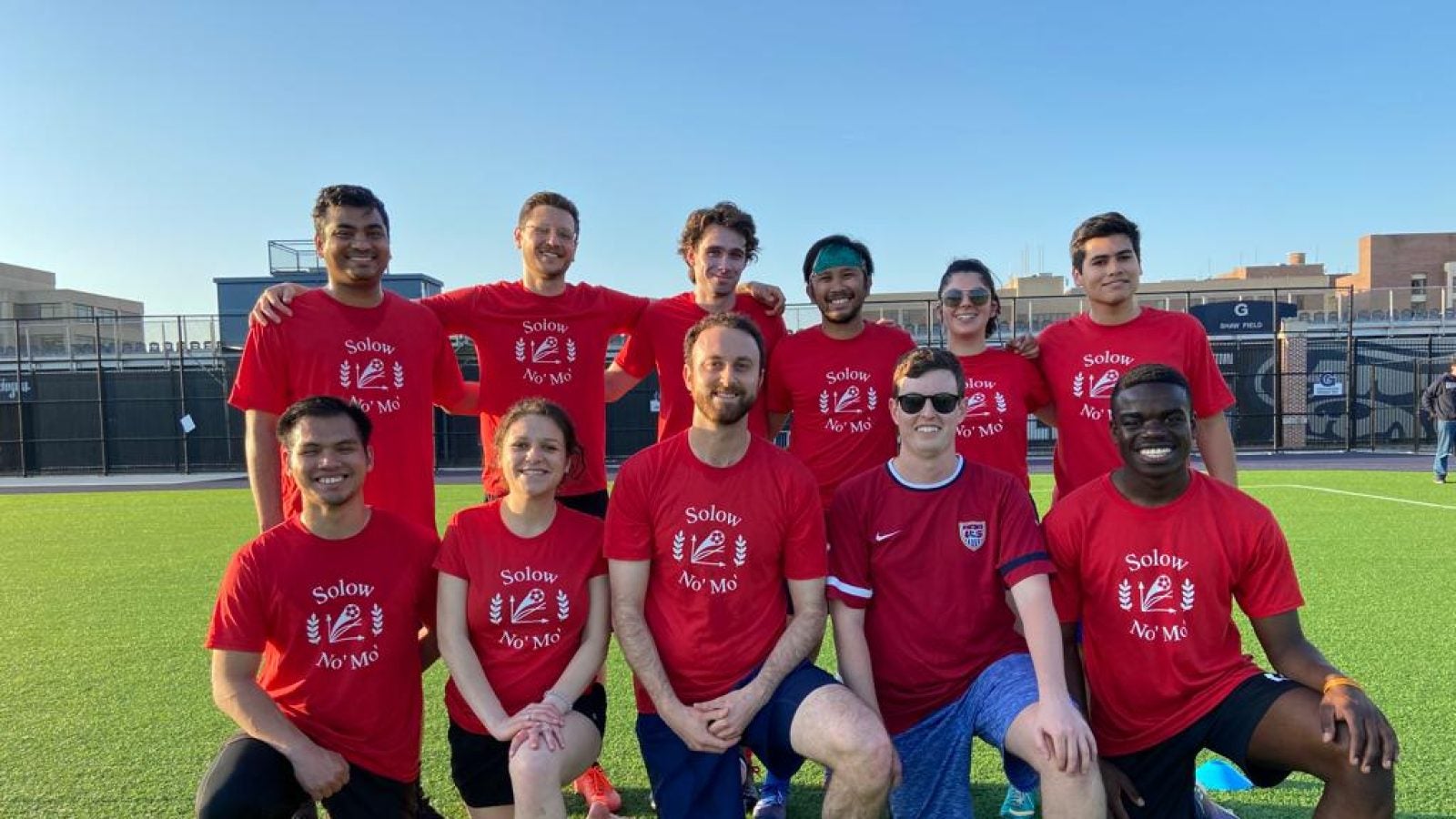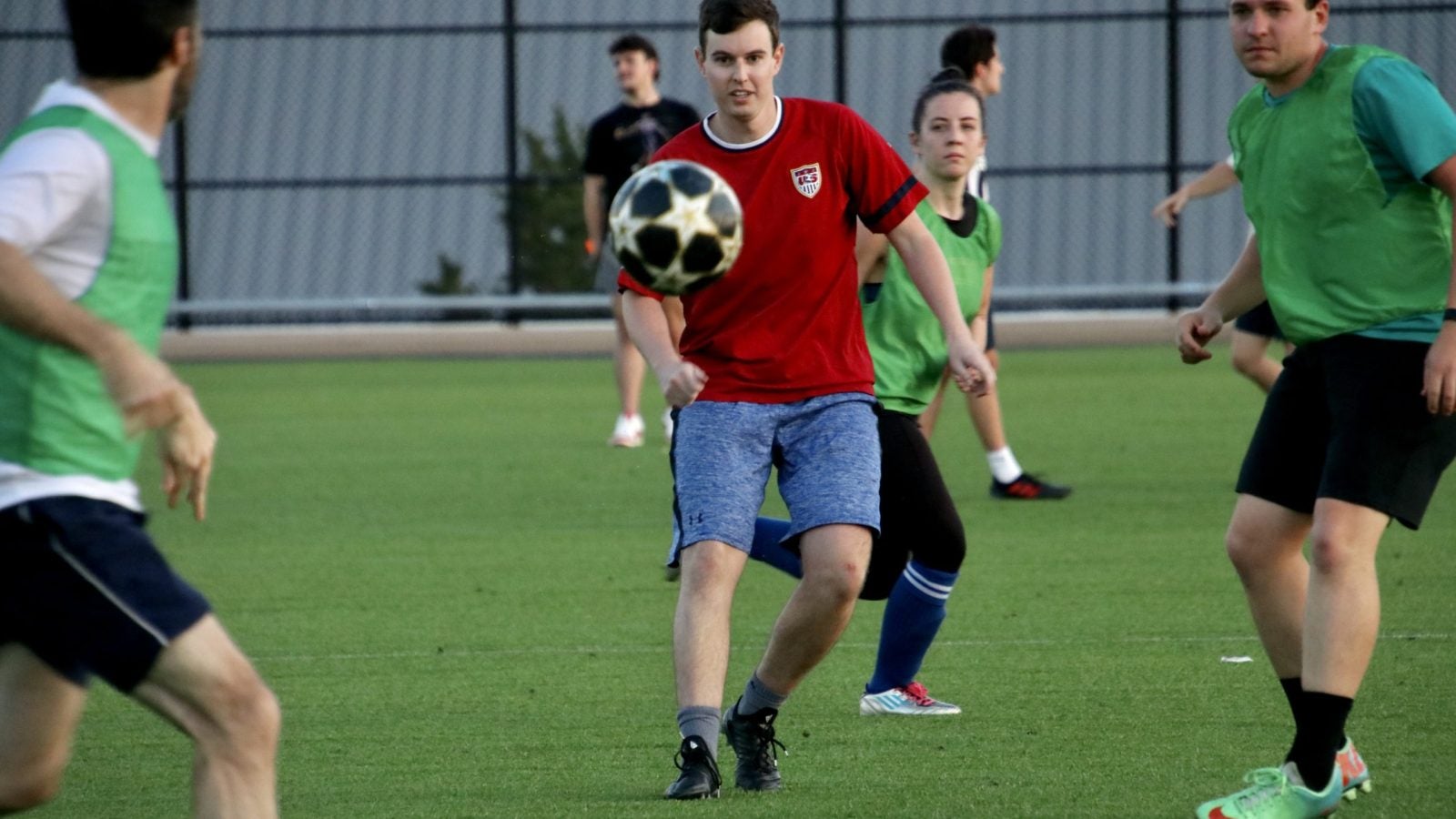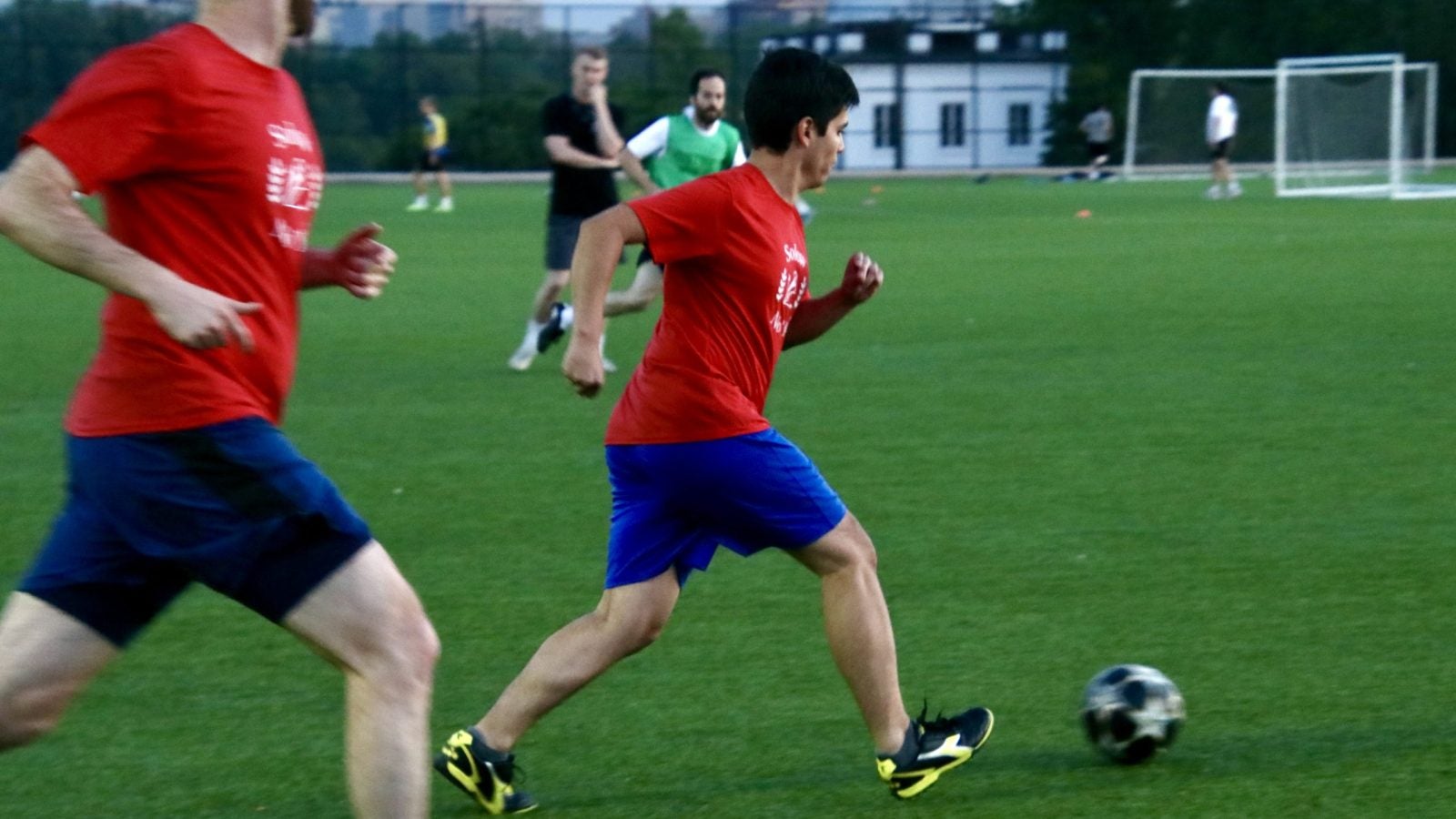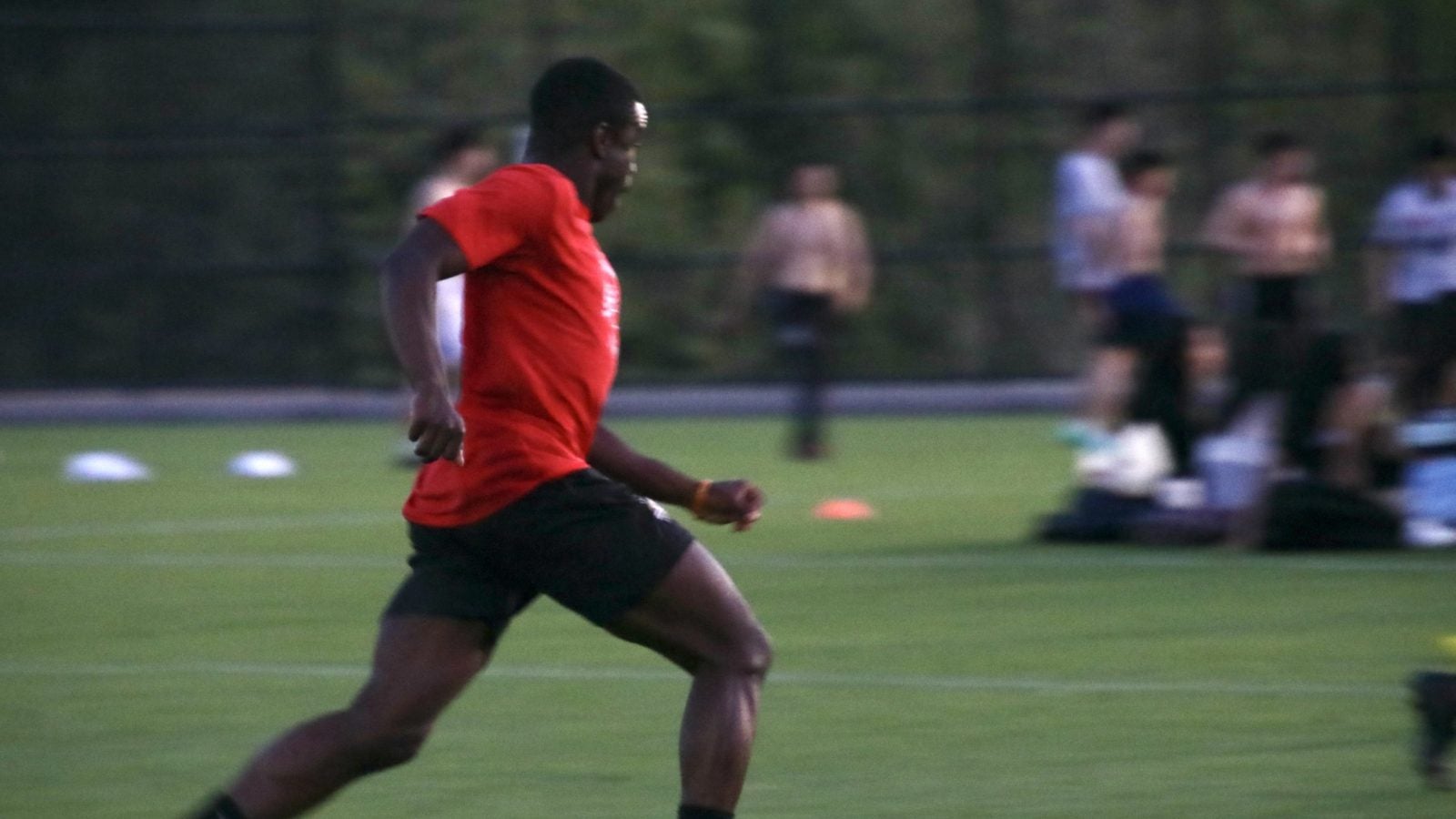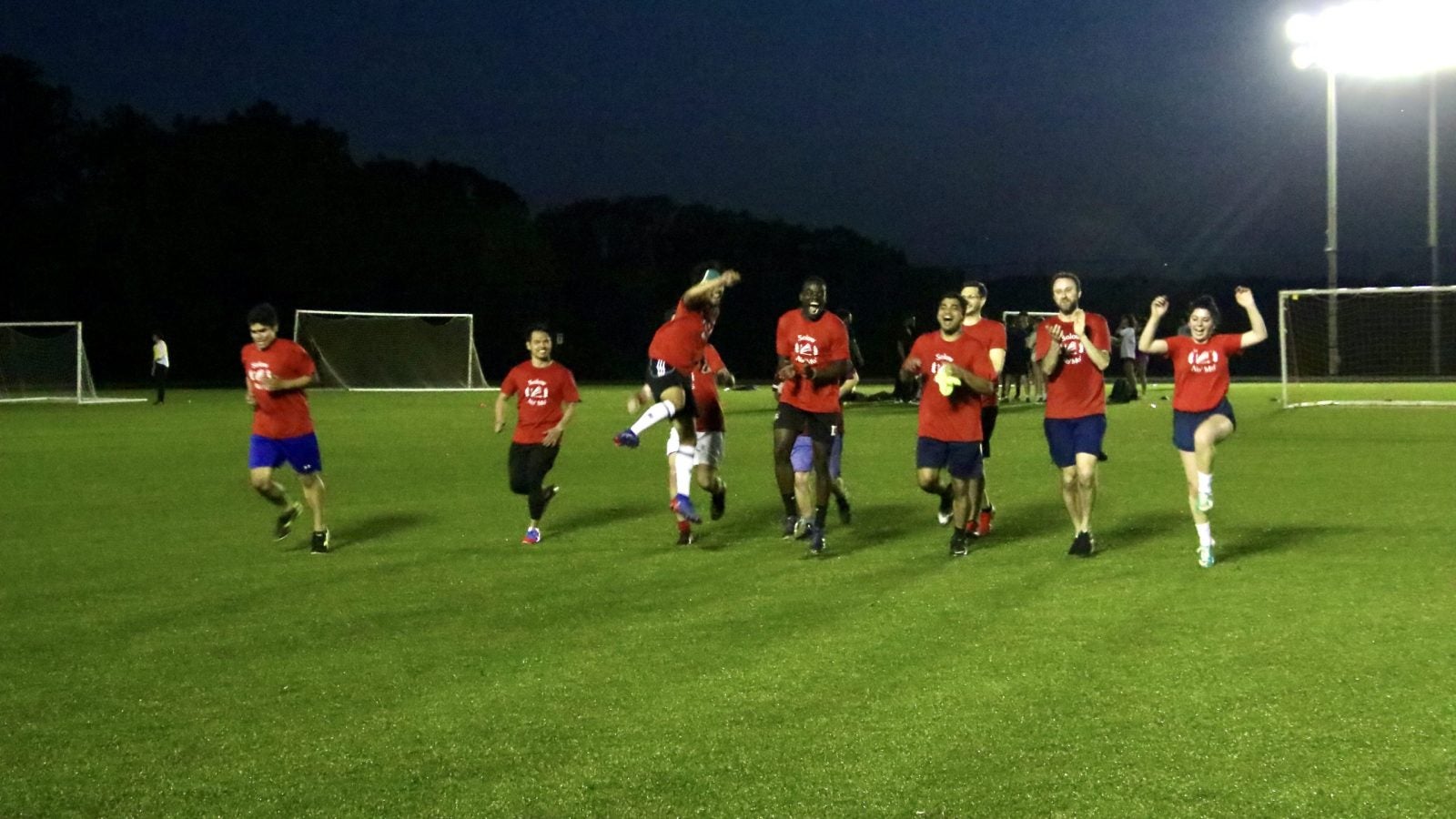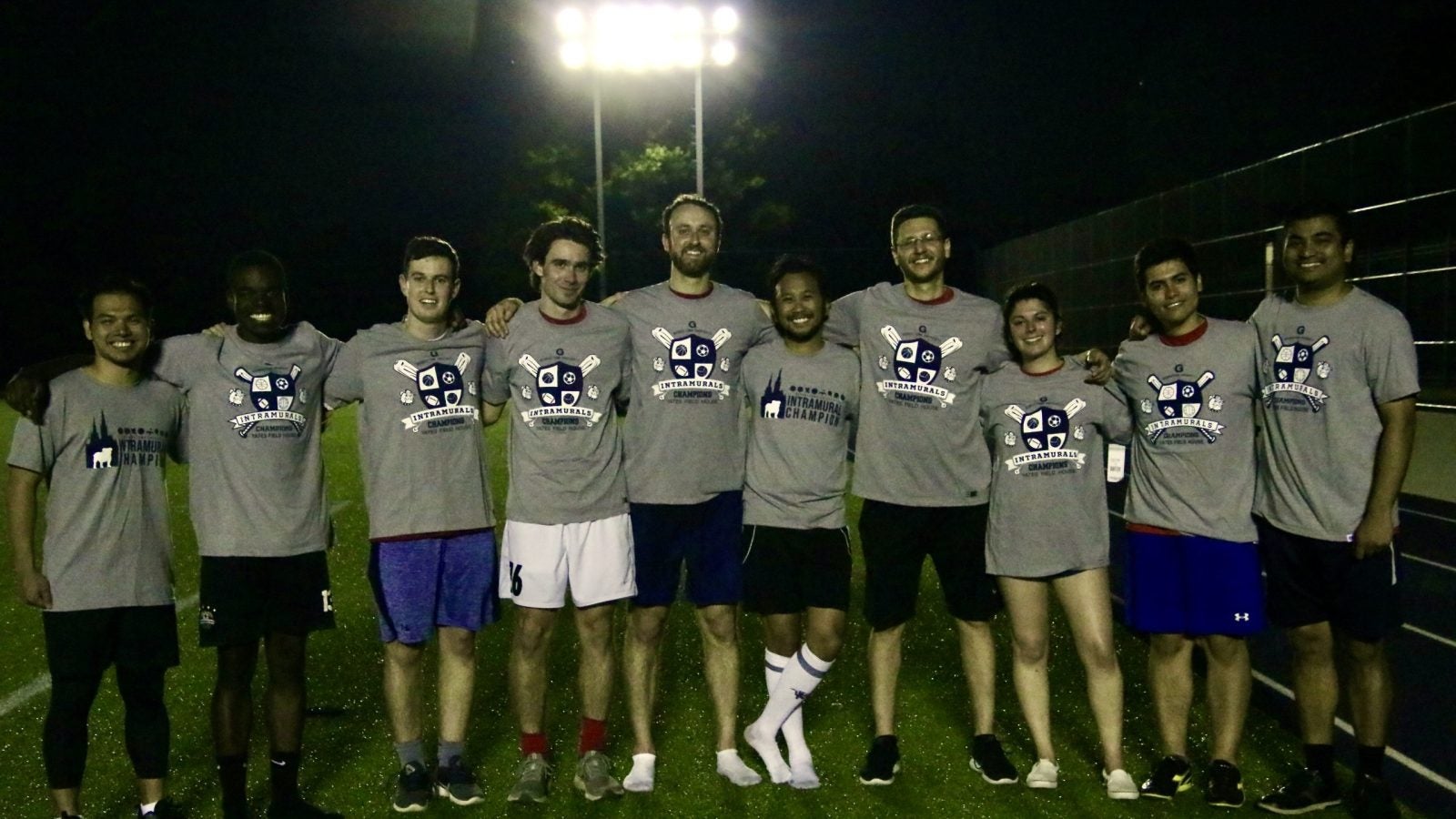 Chris with his eye on the ball
Nehemia racing to victory
Easily sliding into victory with a 4-0 win, Solow No'Mo', a name inspired by (or poking fun at?) an important model from Professor Radelet's core GHD course, our soccer team proved that human capital does, indeed, lead to higher growth.
After a highly successful and undefeated spring season, GHD's soccer team marched into the finals full of support from faculty and students. Although they couldn't make it to the game, Professor Tiongson and Kristen sent the team inspirational videos, undoubtedly changing the outcome (though without a counterfactual, it is difficult to evaluate whether the impact was significant). If that wasn't enough, the team rewatched last season's inspirational video from Professor Radelet, who gave wise words of advice, which were hinted at on the team jerseys.
The most well-represented intramural team on the field, GHD fans provided the power to cheer the team through their four winning goals. Chants of "Steady state" motivated the team to surge toward a new, higher equilibrium, diverging from the opposing team, leaving little chance for convergence.
What started as a "rag tag mix of GHDers" looking to have a good time transformed itself to an amazing family. Combining the skills of college level athletes who have played in the big leagues with the enthusiasm of players who have never touched a soccer ball before, the team consistently performed well on the field.
Ending their time at GHD on a high note, we'll be sad to see the graduating second years go. But applications are open for incoming players!
Everyone at GHD is so proud of you, Solow No'Mo!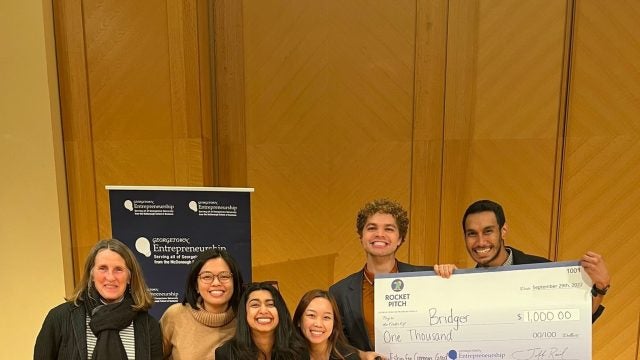 10 GHD students participated in this year's annual "Rocket Pitch" competition, hosted by Georgetown Entrepreneurship.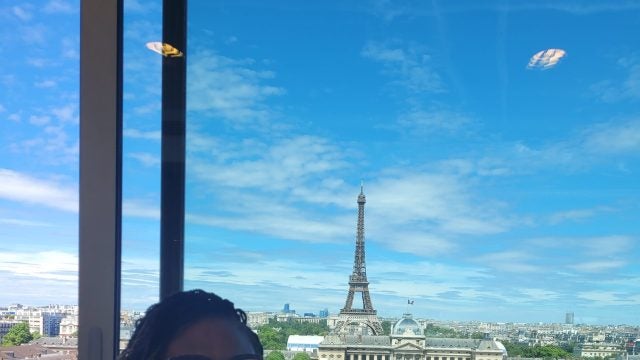 Foluyinka's commitment to promoting equal access to education for all children and youth has been greatly influenced by her own experience.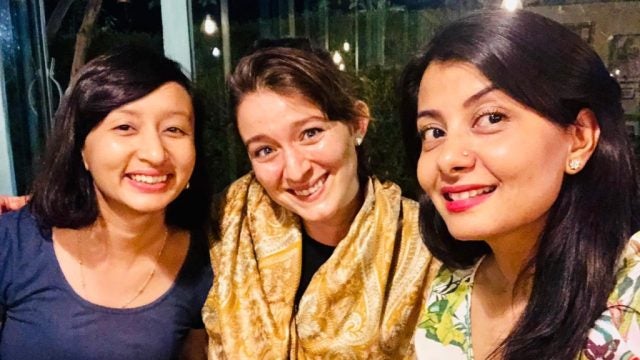 Upon graduating from GHD, Shea first worked on a USAID-funded innovative finance project with Palladium, then took up a new opportunity with The Coca Cola Company as a Global Communications…