Category:

Alumni News, Alumni Spotlights, News
Title:

Alumni Spotlight: Shea Flynn, GHD'20
Date Published:
July 7, 2022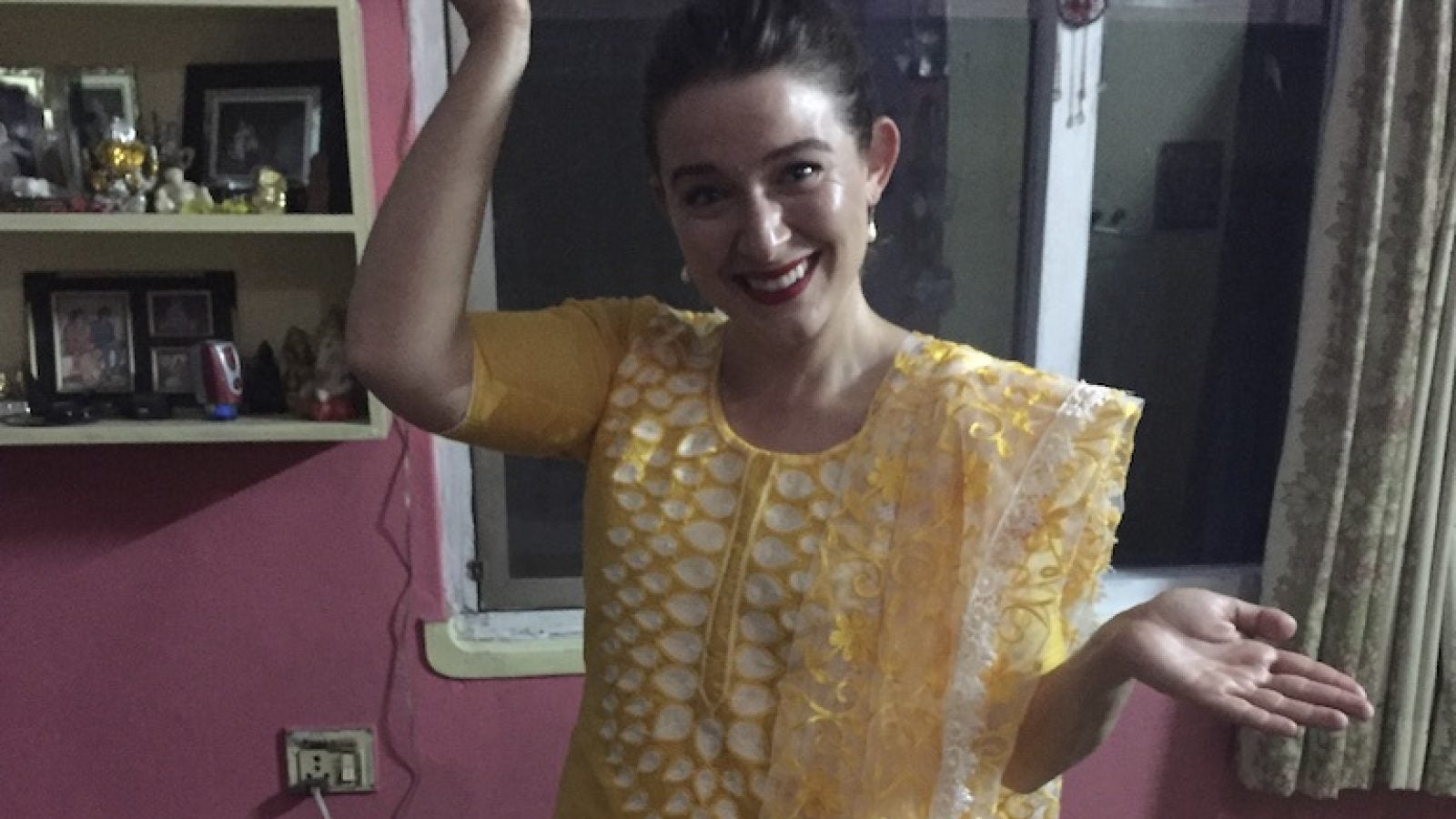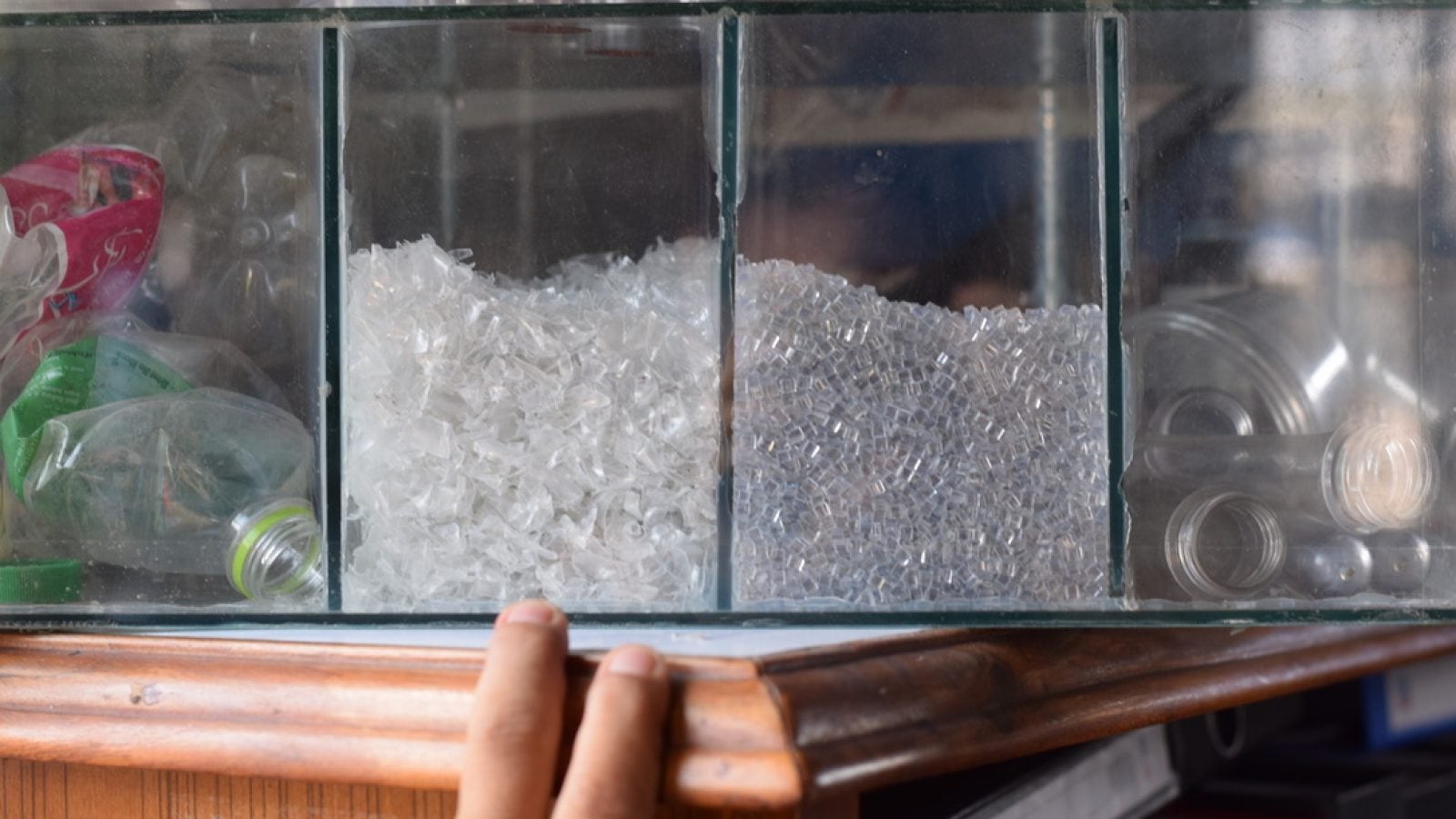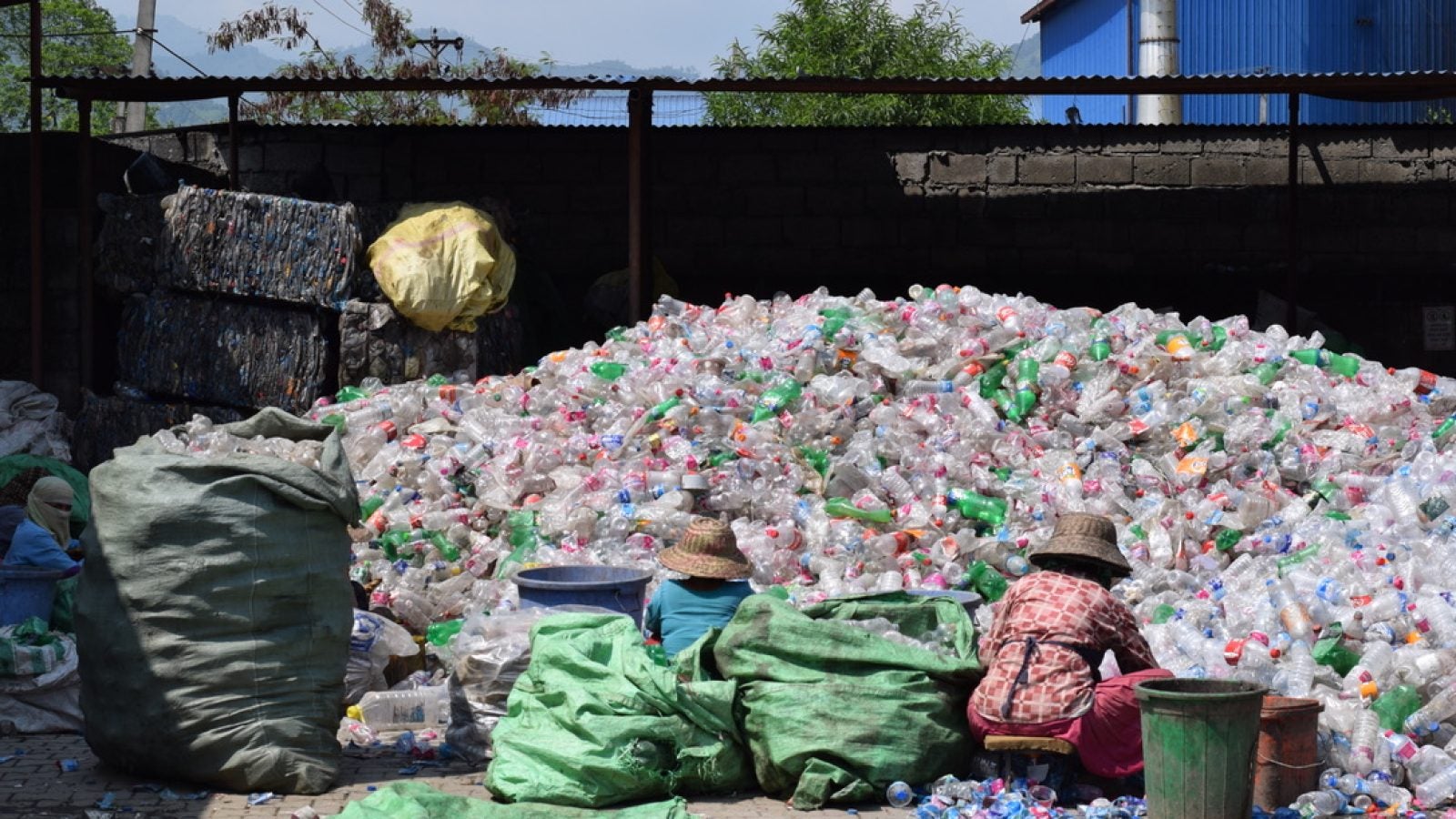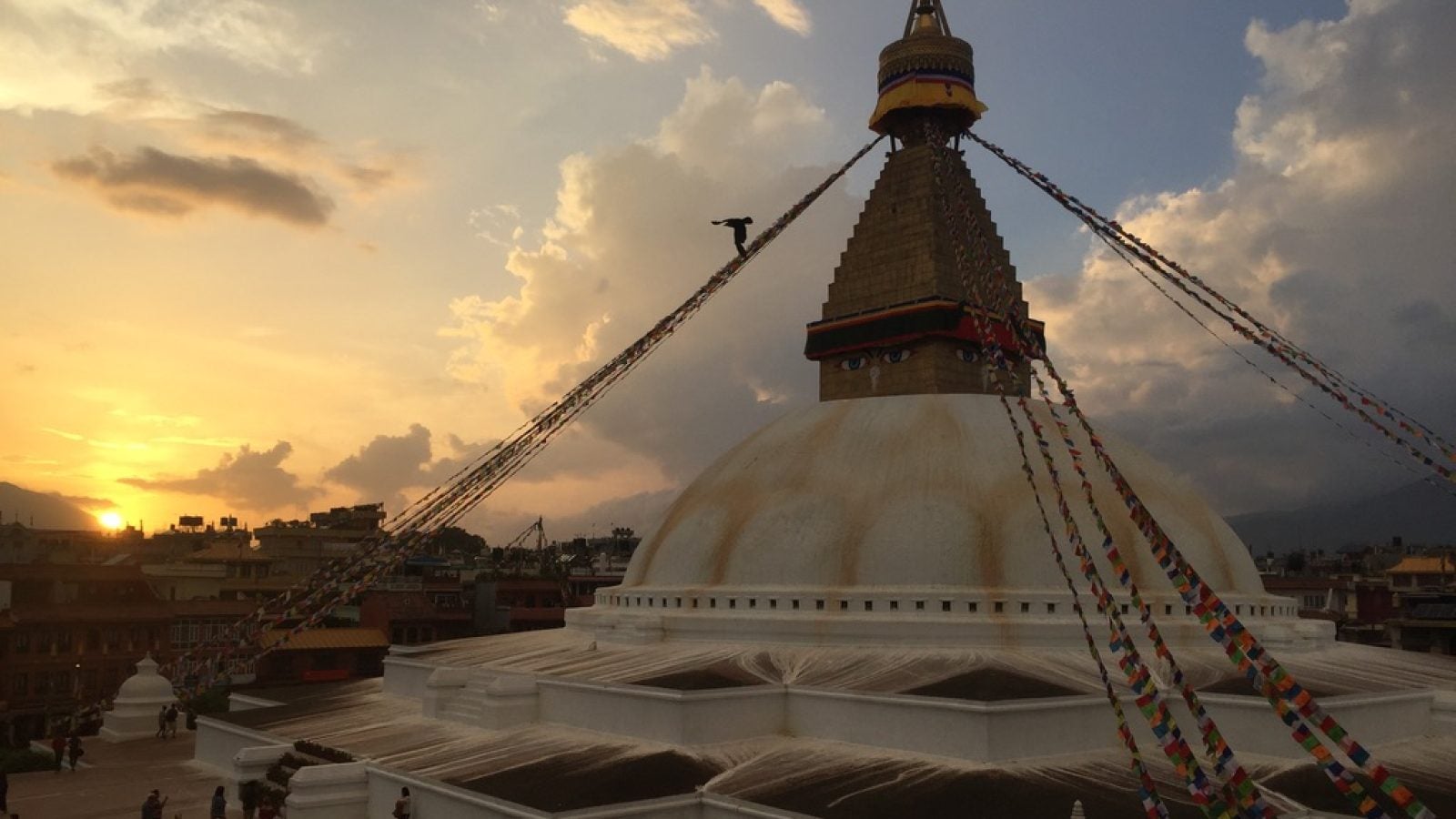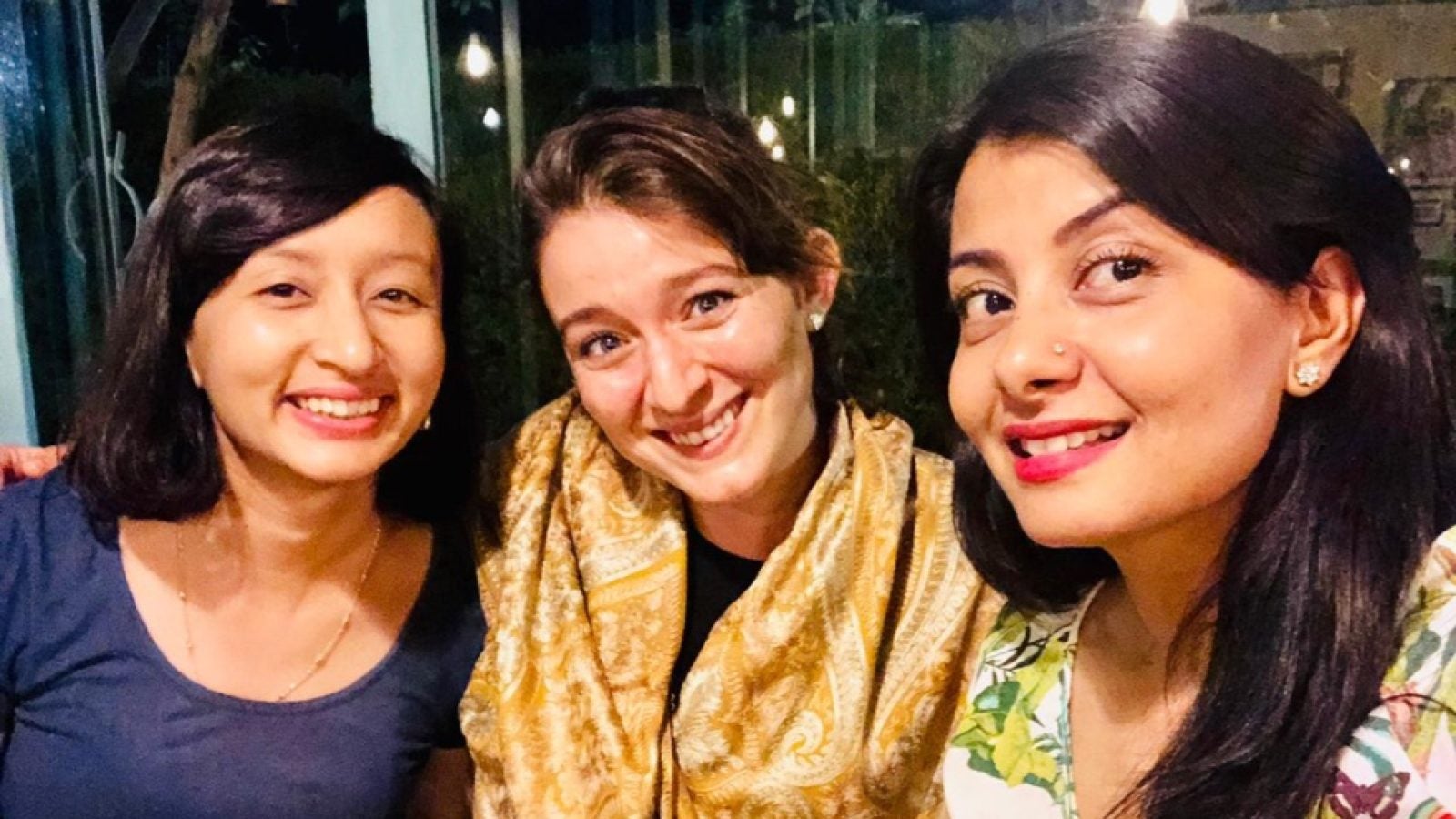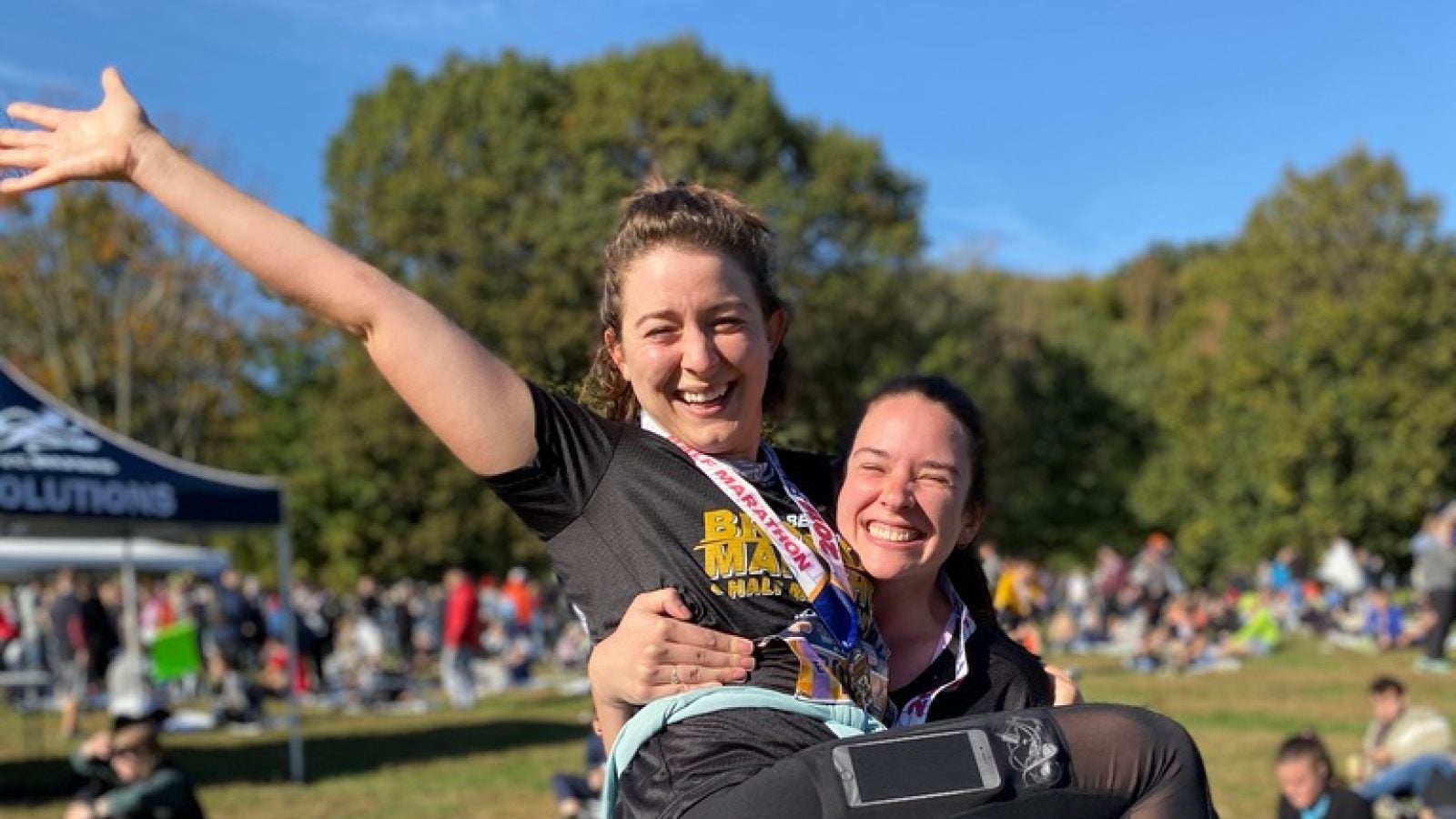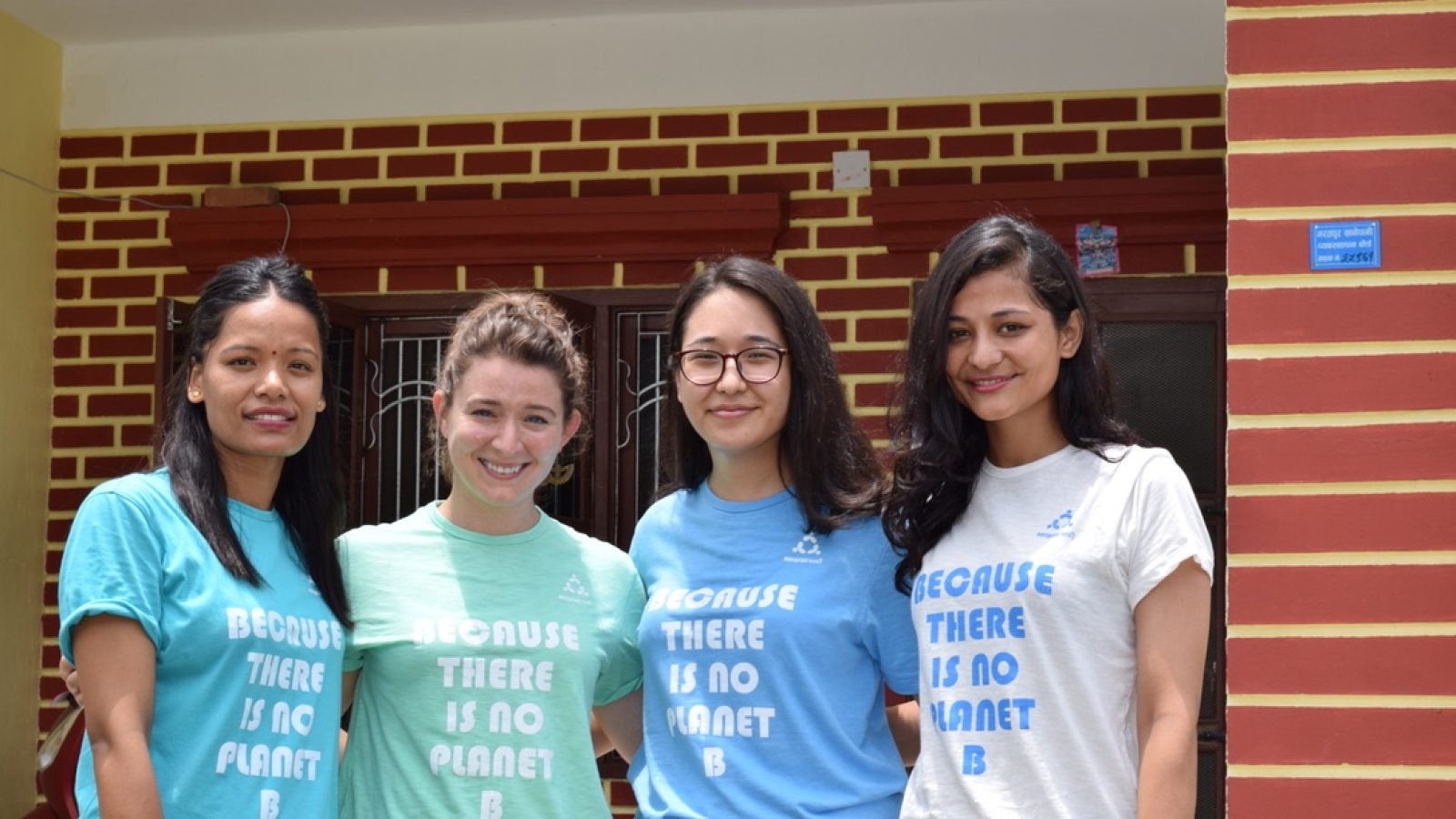 Borrowed clothes from Priyanka, a co-worker, to accompany her at a big family celebration.
The process of recycled plastic: 1) old bottles, 2) cleaned and shredded flakes, 3) new pellets, 4) the preforms for the next round of bottles.
One of the collection and sorting facilities I toured in Nepal to better understand the role of informal workers.
Two friends from Nepal at my going away dinner – Arpana (L) and Irina (R)
The women who work for one of the non-profits Coca-Cola partners with in Nepal on recycling.
Shea Flynn (GHD'20) joined GHD with five years of experience working in the global public health sector in Togo and Washington, D.C. A few months into her first semester at GHD, Shea began to realize that as more companies transition towards sustainable and equitable business practices, the private sector presents an abundance of exciting opportunities to work at the intersection of economic development and sustainability. This was something that was not on her radar before.
As Shea delved deeper into GHD core courses in development economics, she began to see the connection between economic opportunities, labor markets, and job creation in improving development outcomes. Fascinated by what she learned in the classroom and intrigued by the potential of leveraging the private sector's strengths to empower communities, Shea decided to pursue the International Business Diplomacy certificate, an honors program designed to allow students to link their studies in international affairs with a foundation in finance, accounting, data science, and business-government relations.
At the end of her first year, Shea was also selected for the Institute for the Study of Diplomacy Fellows in Diplomacy program to author a research paper on if and how the U.S. government should leverage the private sector to help rebuild fragile states post-conflict, with a focus on the then new U.S. International Development Finance Corporation.
In the spring of 2019, Shea landed a summer internship with The Coca Cola Company to work on their recently launched World Without Waste initiative in Nepal. This became one of the most defining moments during her time at GHD, and a springboard for her continuing global development work within the private sector.
During her internship, Shea conducted a literature review and stakeholder interviews to map the recycling value chain and regulatory environment for PET plastic recovery in Nepal. In addition to developing solid research skills and learning about the state of recycling policies in Nepal, Shea also identified challenges to sector formalization and opportunities for public-private partnership. Shea authored two project proposals to leverage the core competencies of the Coca-Cola system to increase PET plastic collection – a huge opportunity for an unpaid intern.
"Your internship doesn't always start off with a clear direction. A lot of it is up to you and your interest in what you make it…I would not be where I am if I didn't try to take more control over what the output of that experience was going to be"
When reflecting on her summer internship, Shea emphasized that she had an amazing experience due to a supportive team at her host organization coupled with being proactive in shaping her internship. She shared, "your internship doesn't always start off with a clear direction. A lot of it is up to you and your interest in what you make it…I would not be where I am if I didn't try to take more control over what the output of that experience was going to be."
Professor Wise echoed Shea's point in saying "whatever you decide to go with, whether it is your summer internship, courses, or Capstone Project, the important and interesting work is for students to drive towards things that will both deliver value for their client and themselves, and Shea really did that."
Upon graduating from GHD, Shea first worked on a USAID-funded innovative finance project with Palladium, then took up a new opportunity with The Coca Cola Company as a Global Communications and Sustainability Manager. Outside work, Shea is an active GHD alum who is always eager to mentor students who want to explore the role of the private sector in development.
In March 2022, she served as a panelist in the Diversity in Development Speaker Series, discussing how the private sector balances profit, people, and the planet. Shea's passion for sustainability, corporate social responsibility, and creating social impact truly shines through in her work.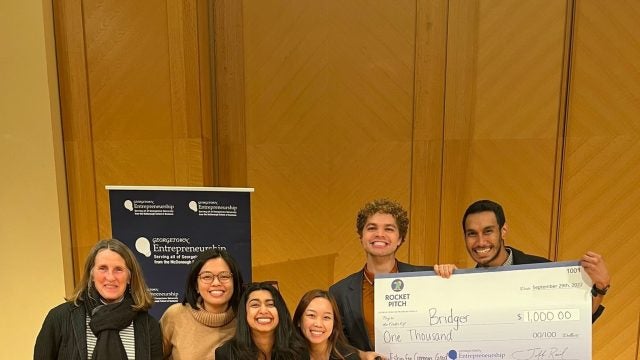 10 GHD students participated in this year's annual "Rocket Pitch" competition, hosted by Georgetown Entrepreneurship.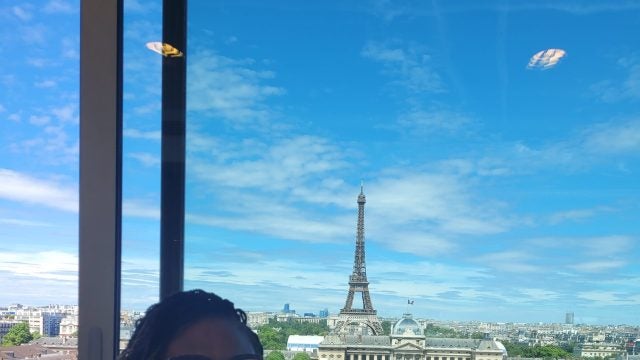 Foluyinka's commitment to promoting equal access to education for all children and youth has been greatly influenced by her own experience.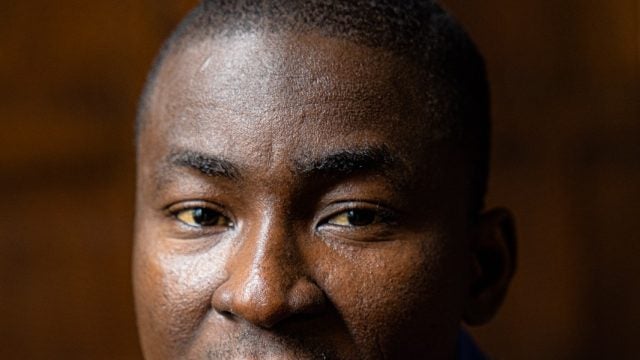 Congratulations to Abdul-Washeru (GHD'22), who has been selected as Frédéric Bastiat Fellow at the Mercatus Center at George Mason University!…