Category:

Alumni News, Alumni Spotlights, News
Title:

Alumni Spotlight: Foluyinka Fakoya, GHD'19
Date Published:
August 16, 2022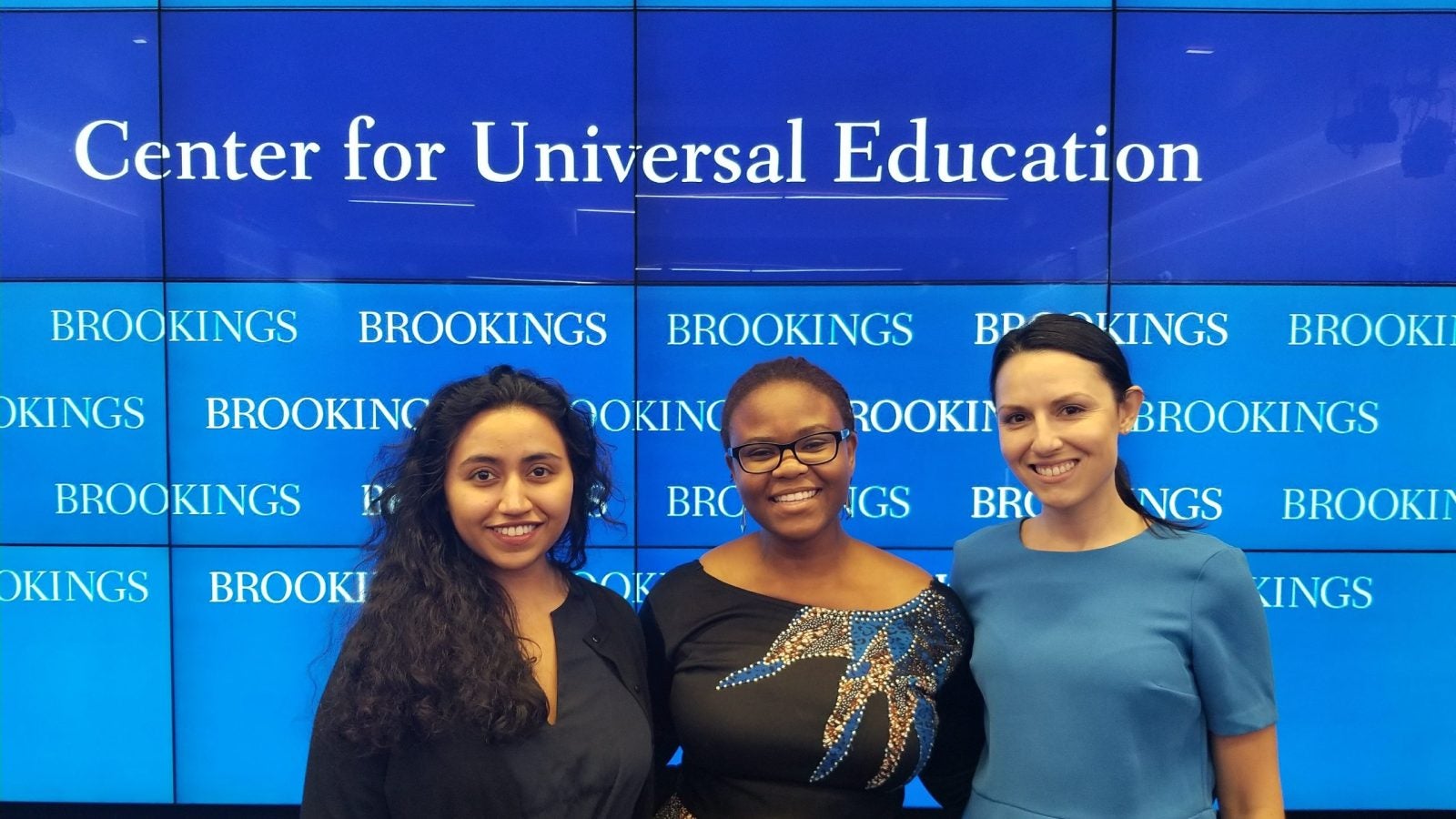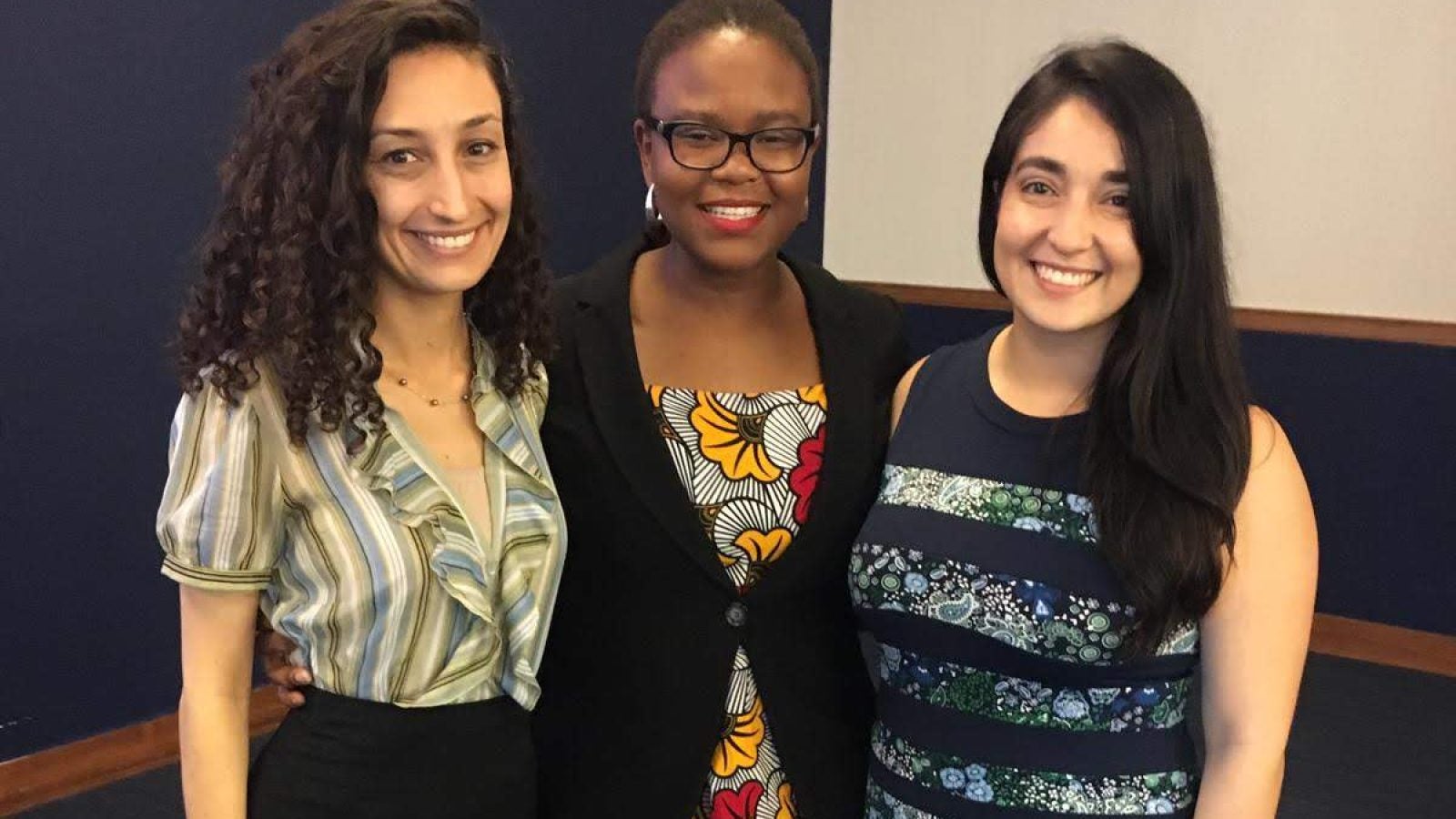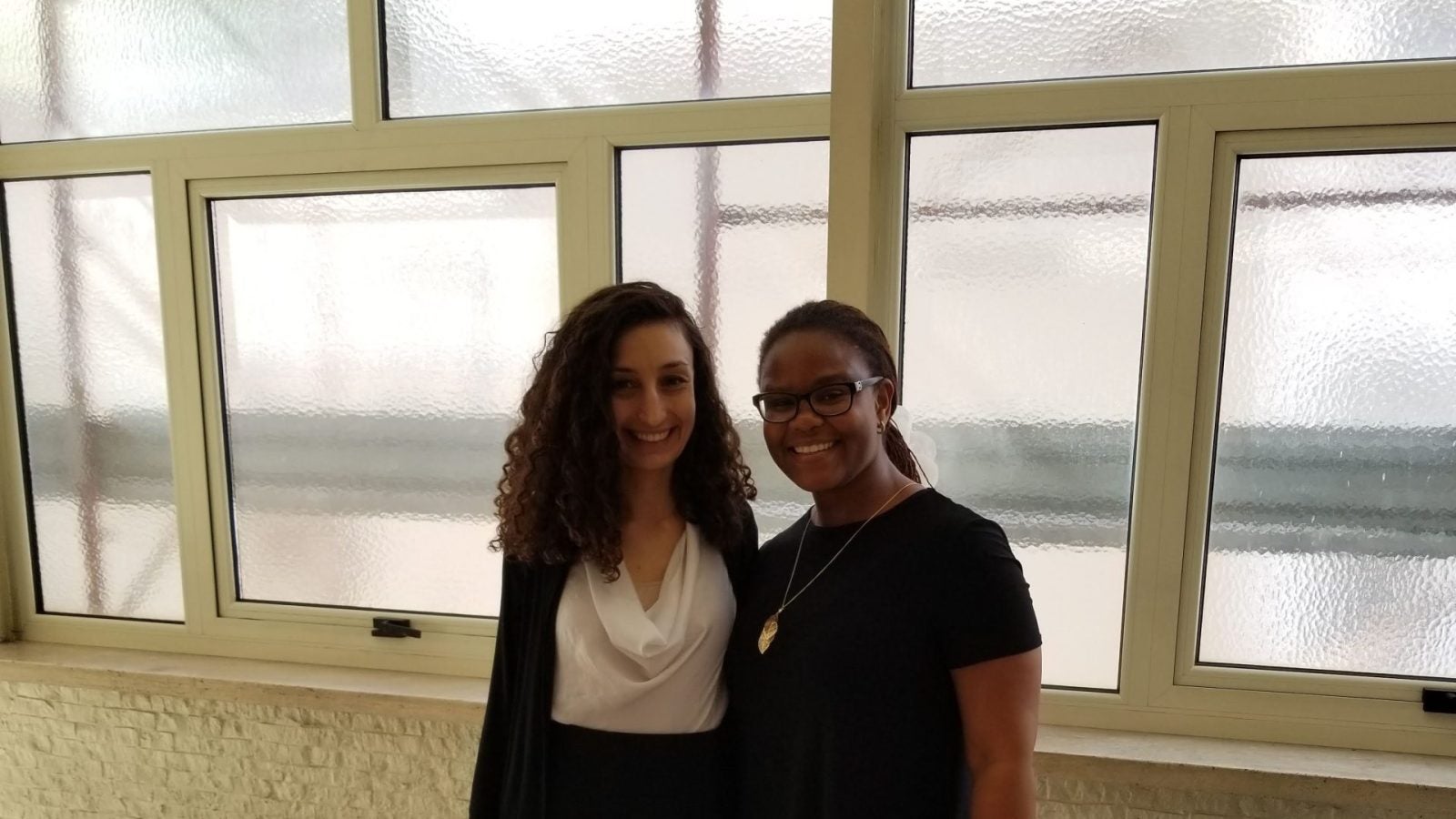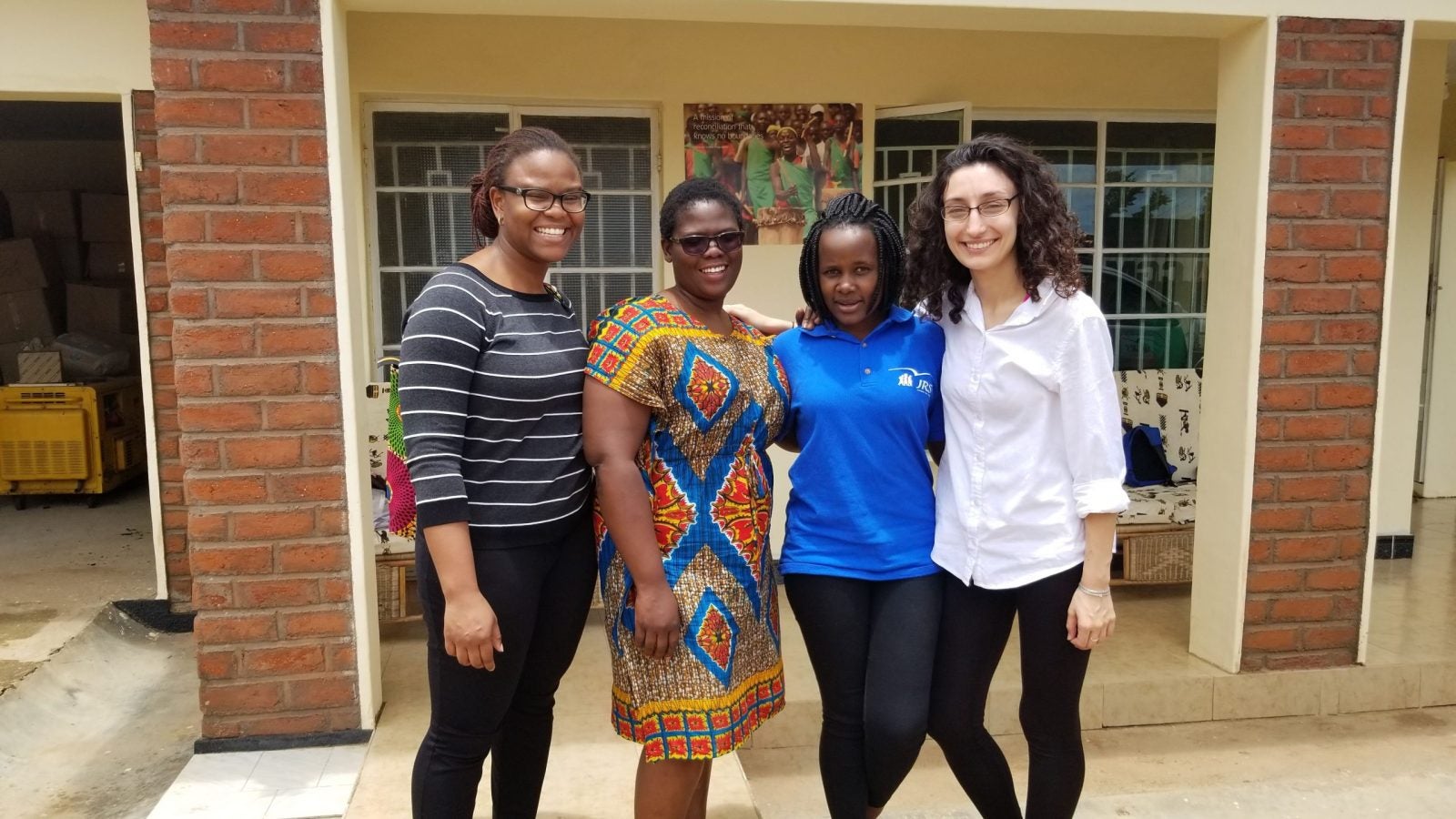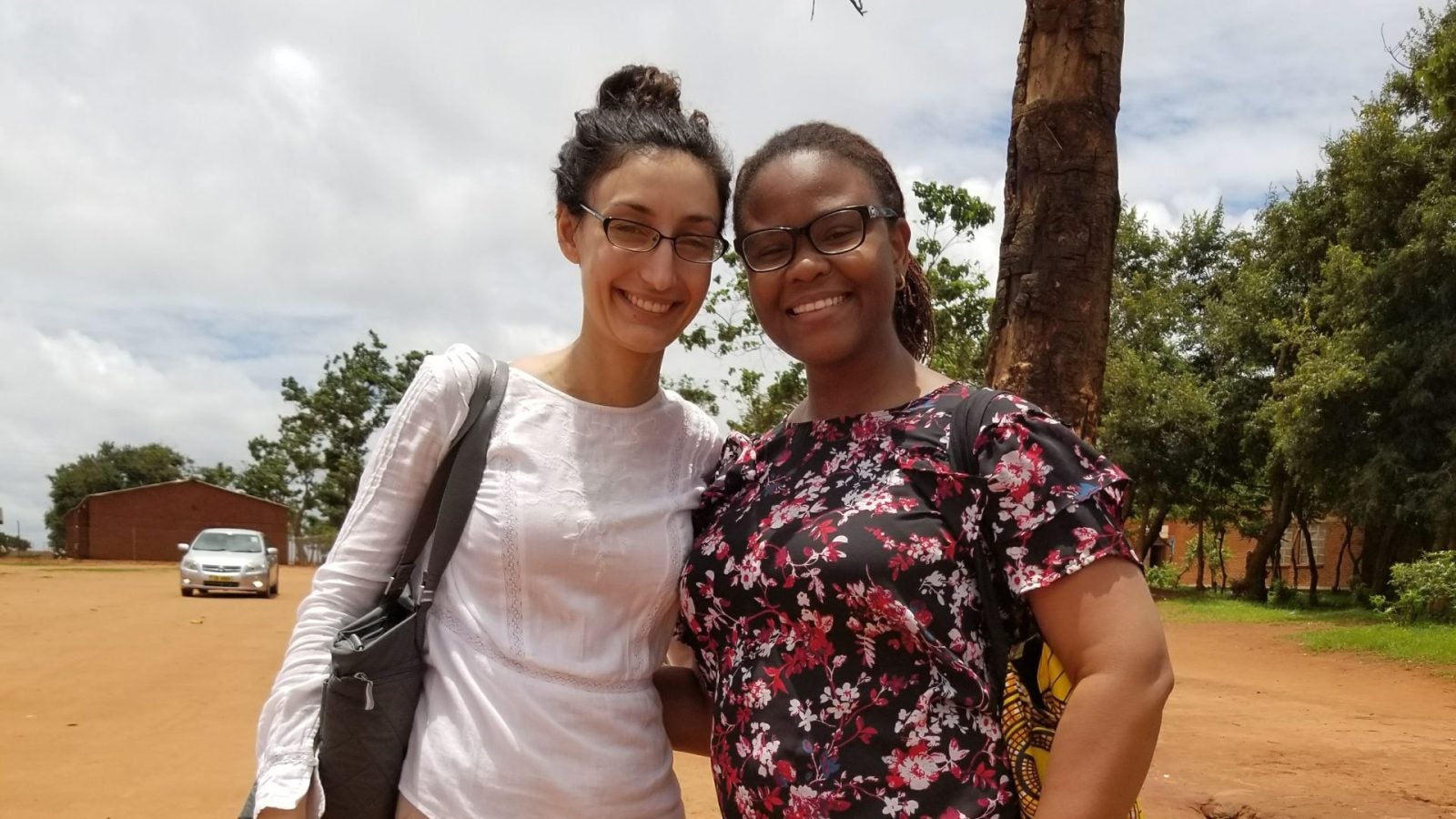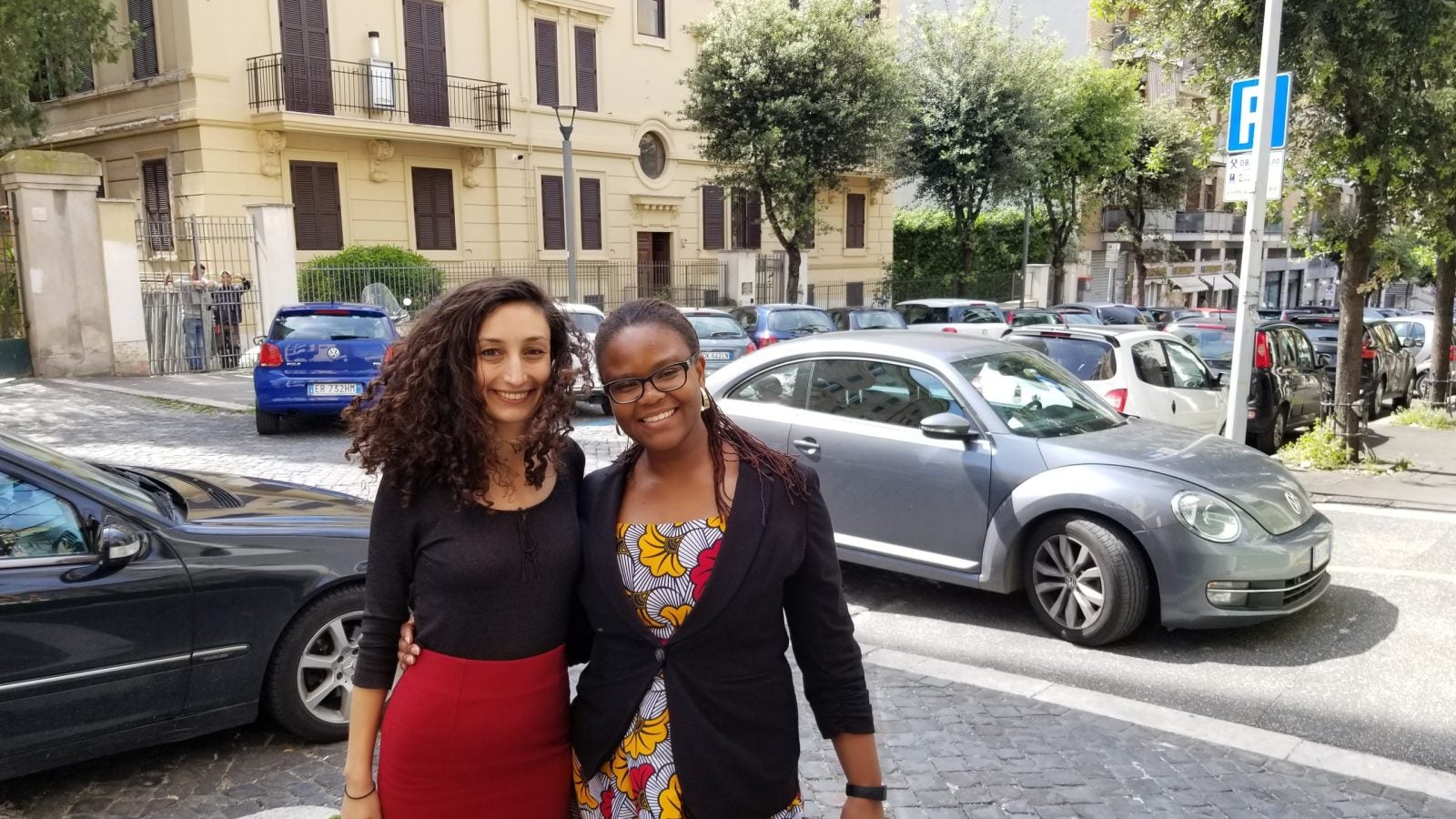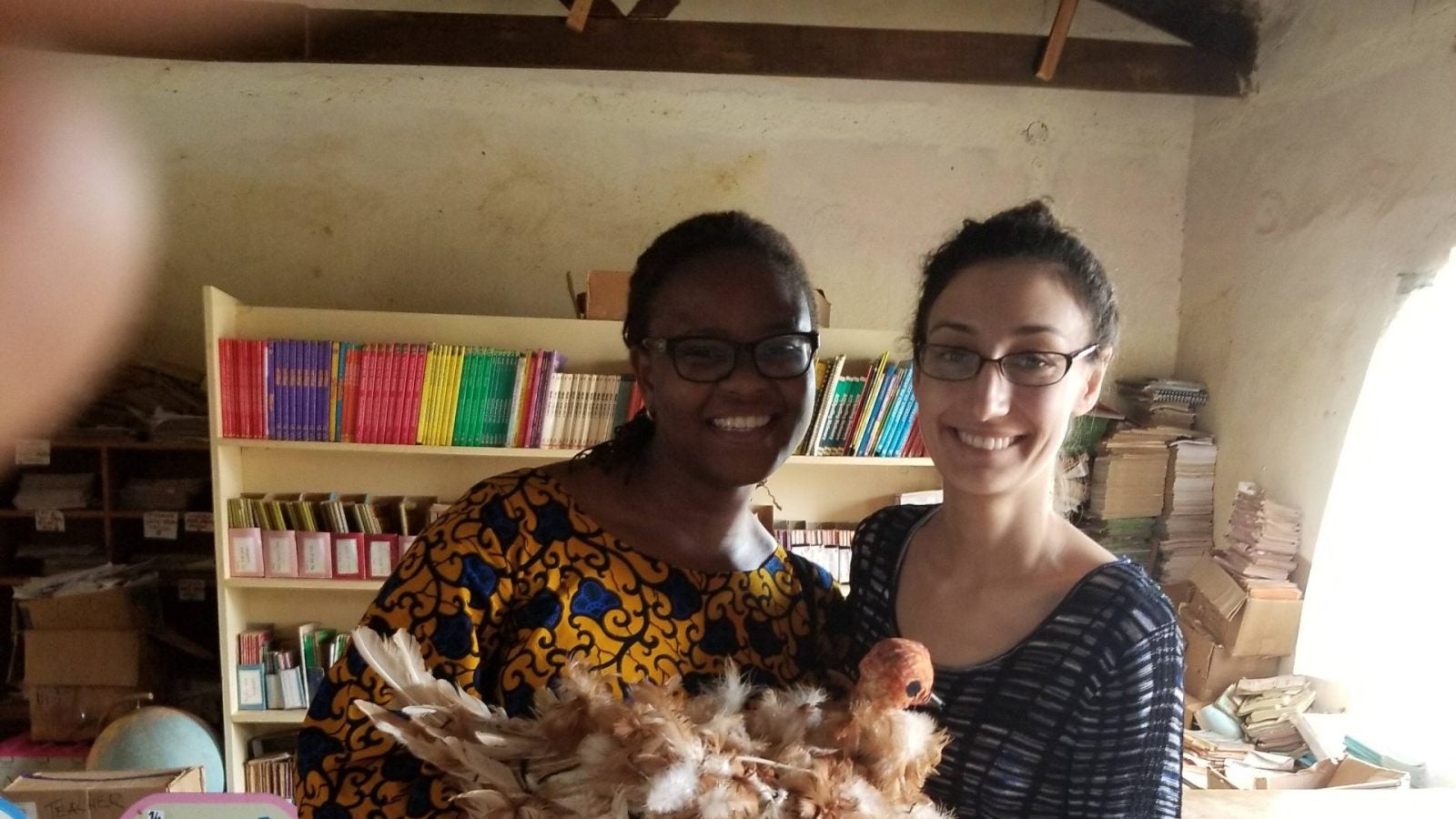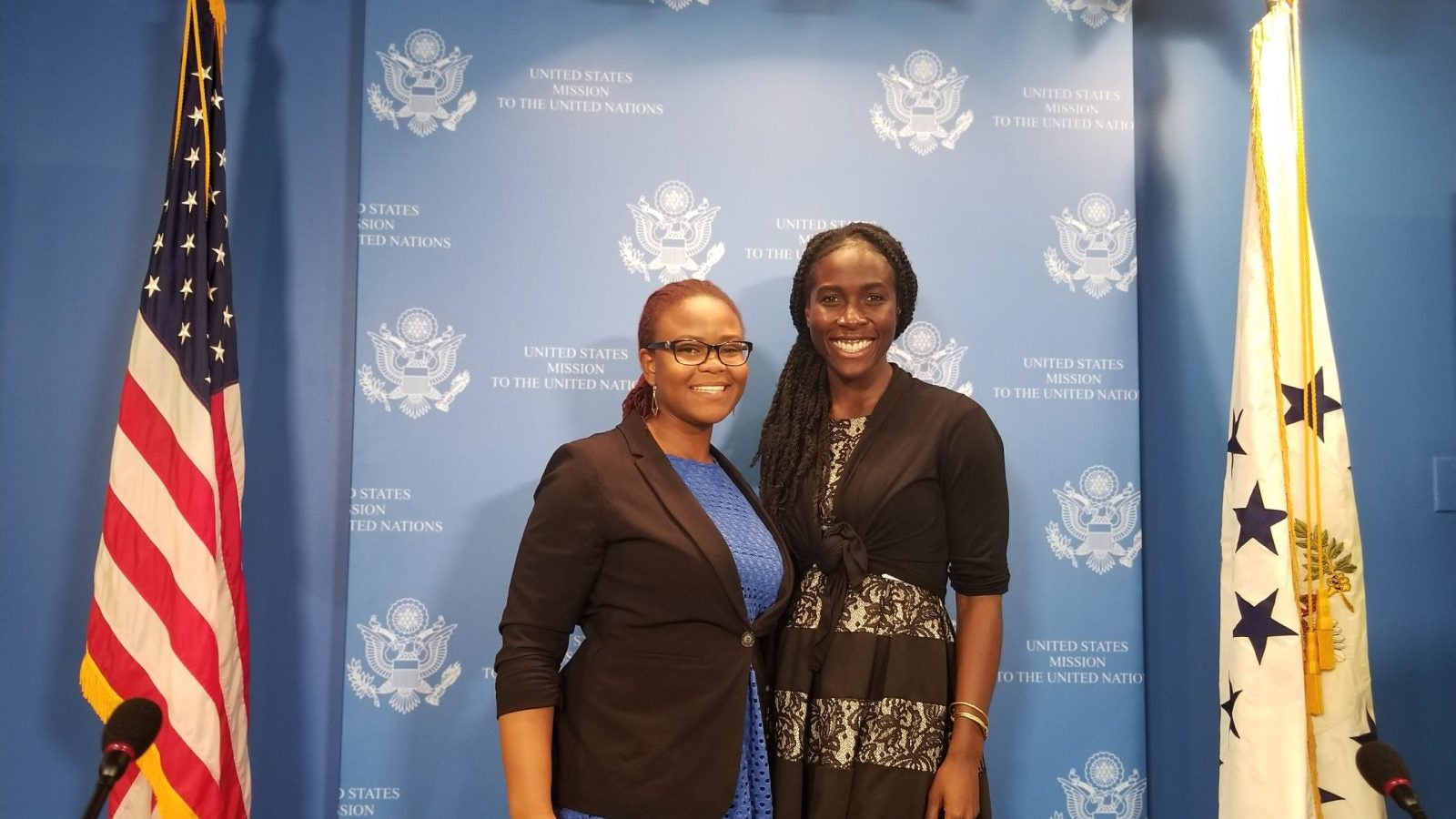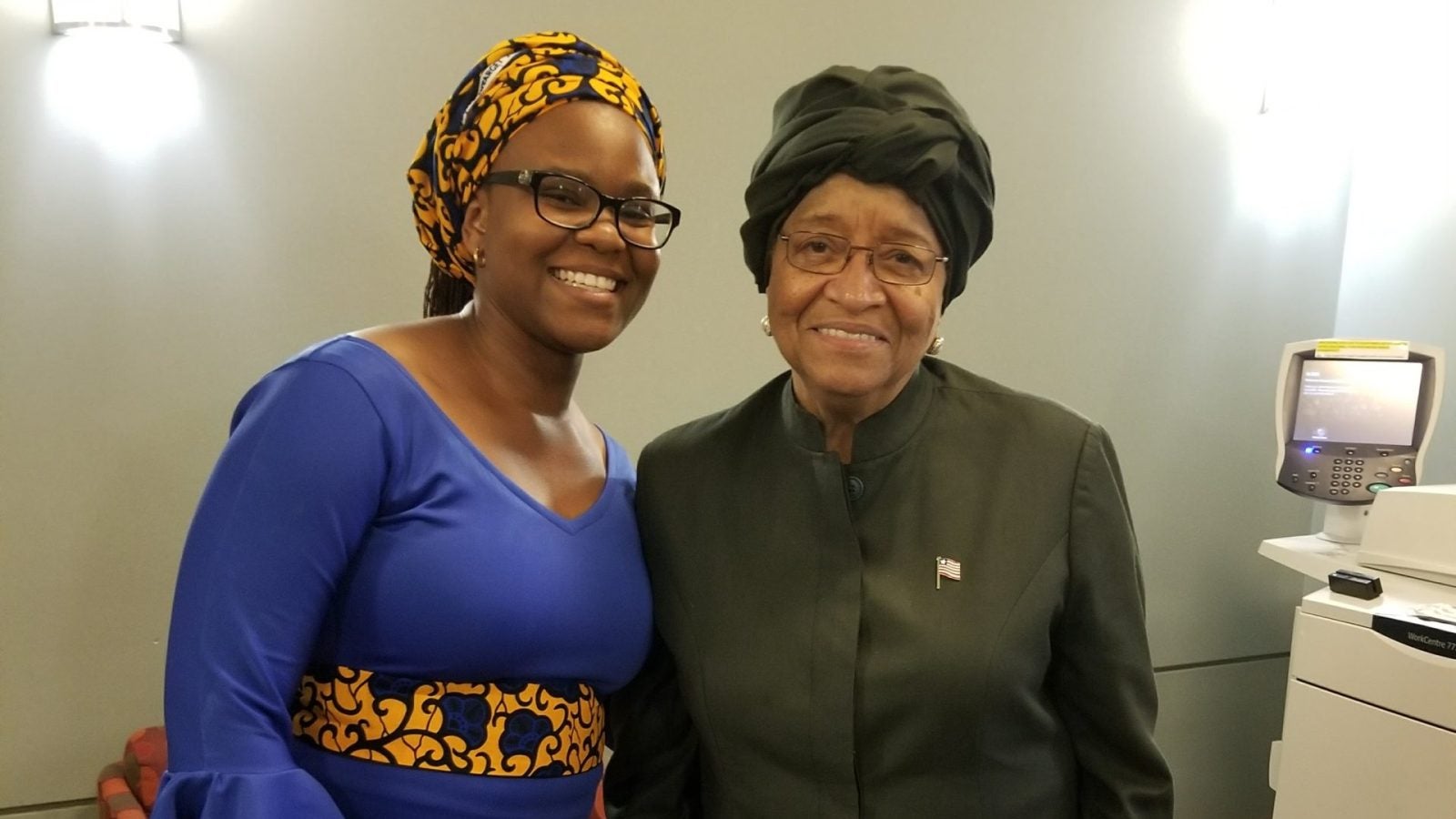 Brookings Center for Universal Education Girls Education Symposium 2018
Post-Capstone Presentations
In Rome for JRS leadership capstone presentation
Foluyinka and her GHD Capstone partner in Malawi
Foluyinka and her GHD Capstone partner in Rome
Foluyinka and her Capstone partner in Malawi
SFS trip to New York City
With Ellen Johnson Sirleaf after an event
Prior to joining GHD, Foluyinka Fakoya (GHD'19) worked in the international education field for three years, first as a public school teacher in her home country Nigeria, then at The Education Partnership (TEP) Centre, where she conducted policy research on the Nigerian education system and supported program intervention scale-up.
Foluyinka's commitment to promoting equal access to education for all children and youth has been greatly influenced by her own experience. Having witnessed many entrenched challenges and systemic issues within Nigerian schools, Foluyinka firmly believes that it is impossible to achieve "any lasting progress or sustainable development without a strong, robust, and resilient education system that equips every single boy and girl with all the tools they need to think critically, to interact with their environment, and to become productive citizens."
These experiences and reflections solidified Foluyinka's aspiration to pursue a career in global education and encouraged her to return to school and pursue a master's degree in this field. When researching for a graduate program that would allow Foluyinka to develop in-depth sectoral expertise in education and human capital and gain practical skills, the GHD program stood out due to its quantitative rigor and practitioner focus.
"I was drawn to GHD because of the very strong practical, experiential components. The DC internship, capstone project, and summer internship abroad supported students to ground their classroom learning experiences. And the fact that many GHD faculty are practitioners really spoke to me," Foluyinka responded when asked what made her decide to come to GHD.
In her first year, Foluyinka became increasingly aware of the stories that data could tell and how the variations in data could inform policymaking and program design. "I had a sense of the importance of basing evidence and policy on accurate, relevant, and recent data before coming to the program," Foluyinka commented.
"In GHDP 503: Quantitative Methods, I learned so much about the importance of who you are surveying and where you are getting your data. What story you can tell and its accuracy depends so much on your research design and has significant implications for your interventions."
With this curiosity about evidence-based policy-making, Foluyinka interned with IDinsight in Zambia during her first-year summer, where she researched appropriate approaches for the beneficiary targeting of the Zambian Social Cash Transfer Programme. For her DC internship, Foluyinka worked with Brookings Institution's Center for Universal Education during her second year to further explore the intersection of education policy and research. She researched innovative education interventions that had been rigorously evaluated and co-authored a policy brief that analyzed the effects of playful learning on leapfrogging in education.
Skilled in analyzing and leveraging data to inform project implementation and policy design, Foluyinka first worked at the International Center for Research on Women upon graduation. In her role, she managed contracts, coordinated project activities, and conducted quantitative and qualitative research.
She later transitioned into her current role as a Partnership Specialist at the Global Partnership for Education, where she leads and supports several global education advocacy initiatives and co-leads youth engagement programming.
Foluyinka's passion for education and youth engagement goes beyond her professional life. Outside work, she actively engages with children and education advocacy programs through her extended family, church, and community. An international student herself, Foluyinka also enjoys connecting with and mentoring current and future GHD international students.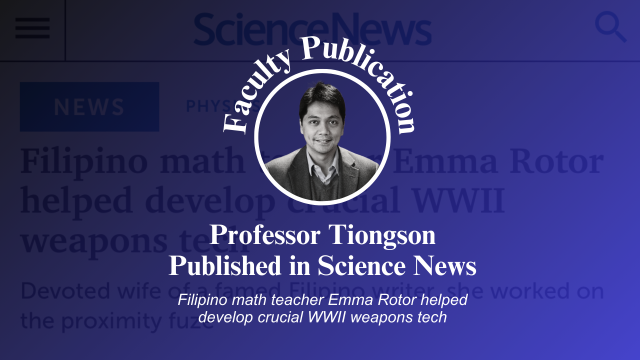 Professor Erwin Tiongson was recently published in Science News for an article on a Filipino math teacher, Emma Rotor, and her work on WWII weapons tech.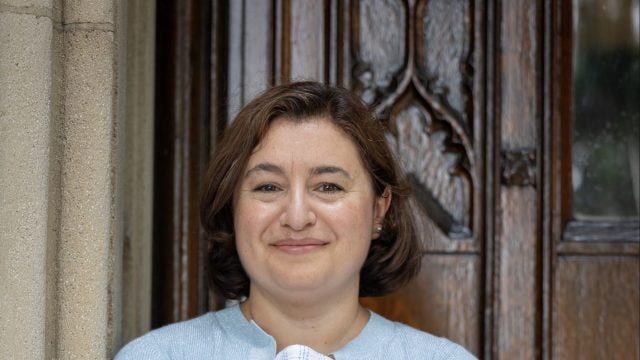 GHD is excited to announce its new Associate Professor of the Practice of Development, Dr. Ekin Birol.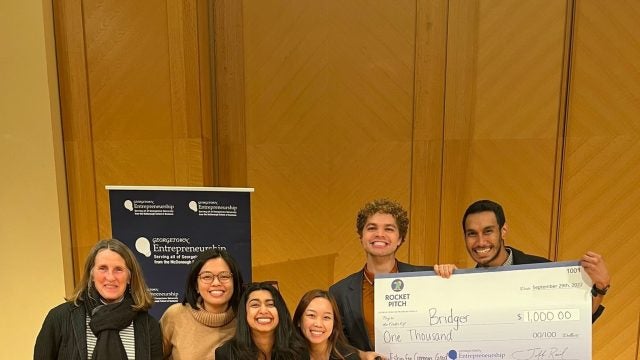 10 GHD students participated in this year's annual "Rocket Pitch" competition, hosted by Georgetown Entrepreneurship.