Global Social Innovation Lab
About GSIL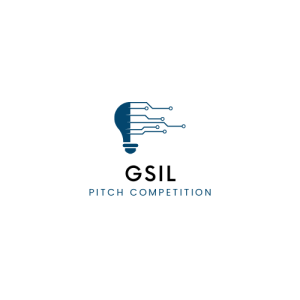 The Global Social Innovation Lab is a 2-day ideathon and pitch competition to be held on February 11 & 12 (9am to 2pm). This annual event seeks to convene students to develop innovative solutions to global issues through workshops, mentorship sessions, and team-based collaborative problem solving. The theme this year is Global Health & Nutrition.
Event Details
What?
Once registered, participants will be randomly matched with 3 other teammates from across Georgetown University, and collectively undertake an "ideathon" on social innovation!
When & Where?
GSIL will be held in-person at the Lohrfink Auditorium in the Hariri Building (GU main campus) on 11 Feb and 12 Feb (9 am to 2 pm). Attendance on both days is mandatory, and meals will be provided. The detailed run-of-show is listed below:
Day 1
(Saturday 2/11 from 9 am to 2 pm)
08:30 am: Check-in begins (Lohrfink Auditorium)

09:00 am: Introduction, Team Announcements, and Breakfast

10:00 am: Workshop on Global Health and Nutrition Landscape

11:00 am: Teamwork & Mentorship

12:00 nn: Workshop on Developing & Pitching Innovative Solutions

01:00 pm: Lunch & Mentorship

02:00 pm onwards: Optional Teamwork
Day 2
(Sunday 2/12 from 9 am to 1 pm): 
08:30 am: Check-in begins

09:00 am: Pitches (Approx. 8-10 minutes for each team)

12:30 pm: Prize Ceremony
Who's coming?
Speakers
Judges
Mentors
Why Participate?
GSIL is an opportunity for participants to network with like-minded and like-hearted individuals who are interested in social innovation, and collaborate at the intersection of business and social impact!
GSIL will help participants exercise their creative muscles in the field of global health and nutrition, as well as other adjacent fields such as education, food & agriculture, climate, public policy, technology for development, and social entrepreneurship.
There are multiple prizes worth $7,500 to be won (1st place: $3,500, 2nd place: $2,000, and 3rd place: $1,000), in addition to exciting special awards on themes such as ethical social impact (sponsored by the GHD alumni) and in-kind prizes (sponsored by AllBirds).