The Global Social Innovation Lab (GSIL) was a unique opportunity for students to use Human-Centered Design to examine and come up with a solution for a current global issue.
This January 30th, students from across Georgetown University participated in the Global Social Innovation Lab (GSIL). During the GSIL,  seven teams created and pitched solutions to global problems of equity, diversity, and inclusion. GSIL 2020 encouraged students to practice human-centered design (HCD) – an approach that places the people who the product aims to help at the center of the design process.
"The development field is not as progressive as it should be and social innovation and human-centered design are tools that can push this field forward in how we think about solutions," said GSIL participant Muhammed Ezzat (GHD'21). "The lab teaches how to think in that way and do human-centered design. It's difficult but as you're struggling you see why human-centered design makes sense, why you need to have the user at the center."
An important part of HCD in social innovation is involving the users and, despite this being challenging in a lab setting, groups were able to incorporate user feedback into their problem discovery and design. The goals of HCD were emphasized by pioneers in the social innovation field including Lual Mayen, Founder and Developer at Junub Games. Mayen, a Sudanese refugee who spent 22 years in a camp in northern Uganda, has launched a game that puts players in the shoes of refugees to teach them the difficulties displaced people face all over the world, however his first game was created for the people around him. He shared his insights for creating a successful social enterprise with GSIL participants. "My main focus was not to make a game for everyone in the world," said Mayen, "I knew my audience. I made my game less than 10MB so you could share the game via bluetooth. I was looking for a way to really create something for the people."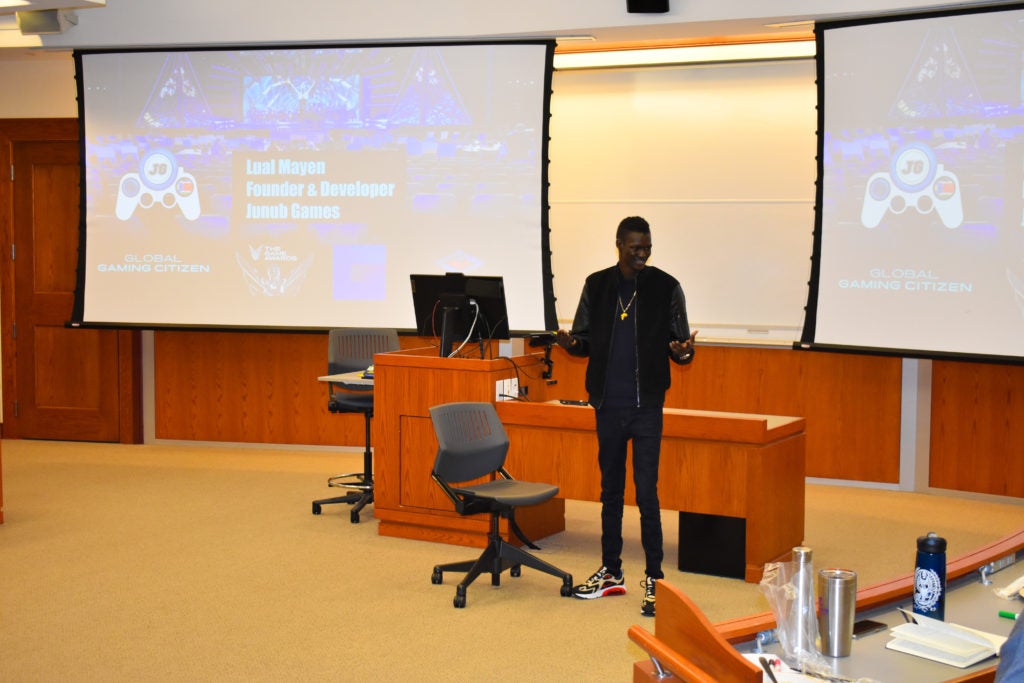 During the GSIL launch session, which took place before the two-day intensive lab began, participants brainstormed which problem related to equity, diversity, and inclusion they wanted to address. "If we're hoping for our final products or services to be inclusive, then our design processes should also be inclusive," shared Adam Fivenson, speaker at the launch and Director of Data, Development Technology, and Innovation at InterAction.

After dividing into teams based on these problems, participants reached out to members of the community for whom they were attempting to design a solution. Hoping to understand and address the barriers refugees face in the labor market during the GSIL, Samera Yousuf (GHD'21) and her team members reached out to twelve refugees from the Democratic Republic of the Congo, Sudan, Pakistan, Afghanistan, Venezuela, and Rwanda. "It was obviously hard to make it work because of the different time zones and finding people to talk to. A lot of [the refugees we spoke with] don't have regular access to the internet, but [communication] was mainly through WhatsApp," said Yousuf. "It was hard but it was the best part of the experience. It was eye opening to hear their insights. We learned a lot of things and it opened our eyes to the human aspect [of being a refugee] and the struggle of it. The biggest take away [from the GSIL] was forming those connections."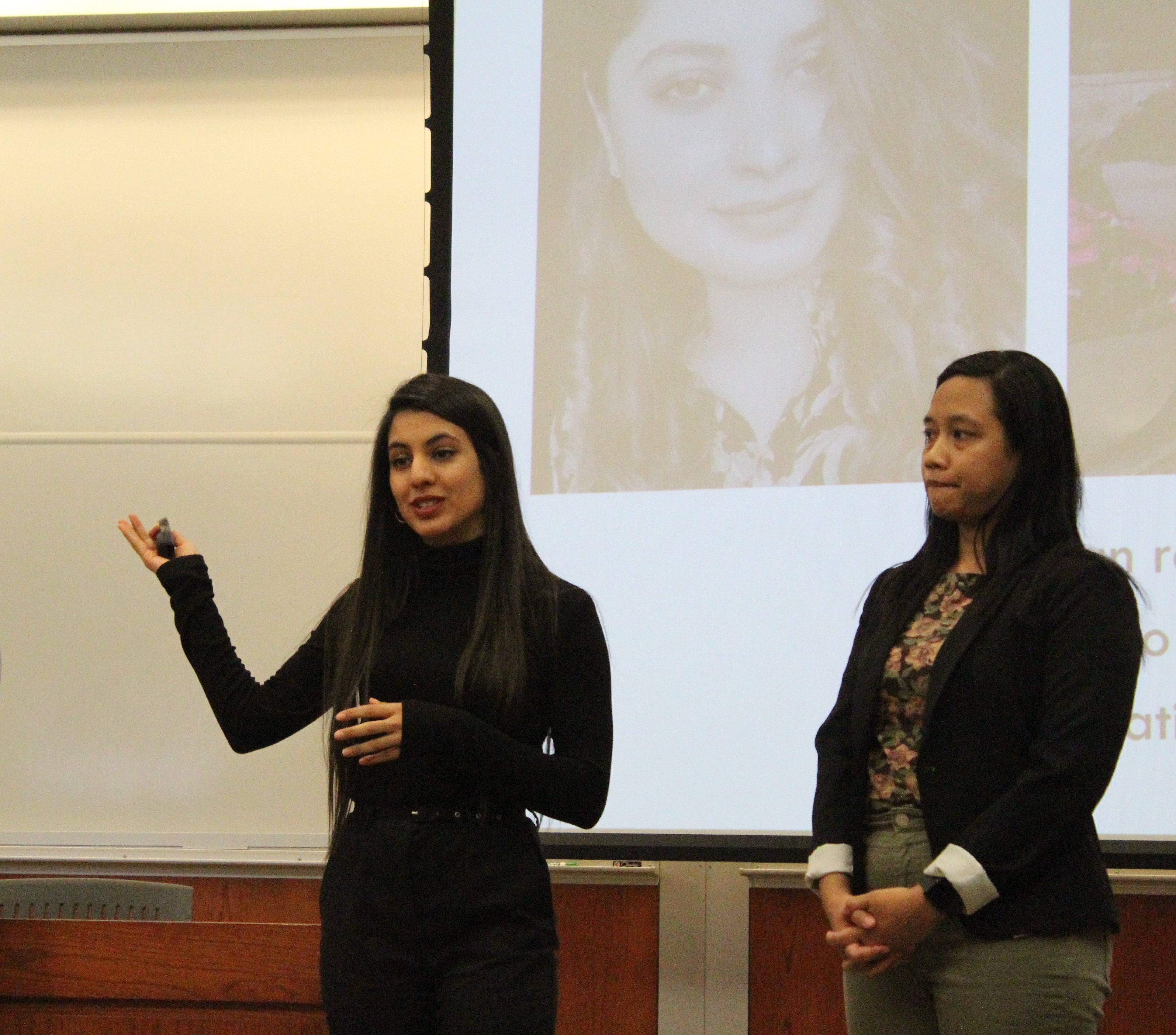 As part of GSIL, participants were also asked to prototype their proposed social innovation and seek additional feedback from their users, which allowed participants to flex their creativity and test the feasibility of their ideas. Tessa Bloechl (GHD'21) and her team sought to create a product that improves the weather durability of tents for mobile refugees. The team used the resources of Georgetown University's Maker Hub to create their prototype.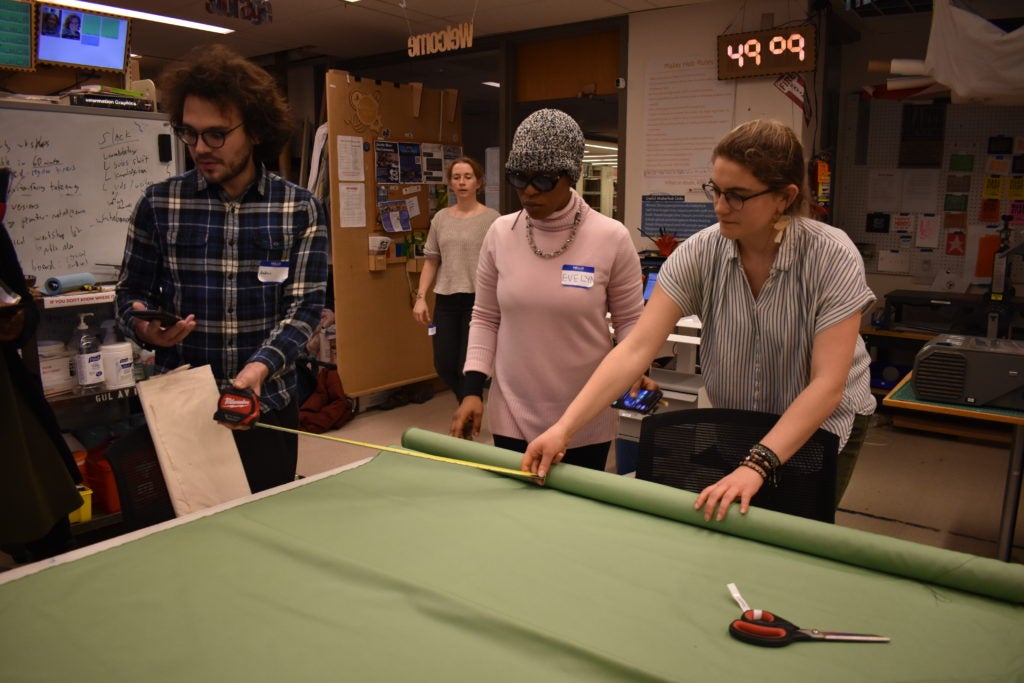 "Our project was really focused on developing something tangible," shared Bloechl. "The Maker's Hub was therefore a really great resource for us in developing a physical model of what we were imagining. We were able to visualize the utilities and potential dysfunctions of our product…as well as the development process that would need to be undergone to bring the product to scale."
GSIL participants benefited from mentorship from social innovation experts who provided their insights and feedback throughout the weekend. These mentors included Michelle Risinger, Innovation Director and HCD Technical Expert at Pact. "The trend these days is to focus on the intersection of business and social impact," said Risinger. "It's exciting to see, hear, and watch all this talent coming up who are committed to both business and social impact."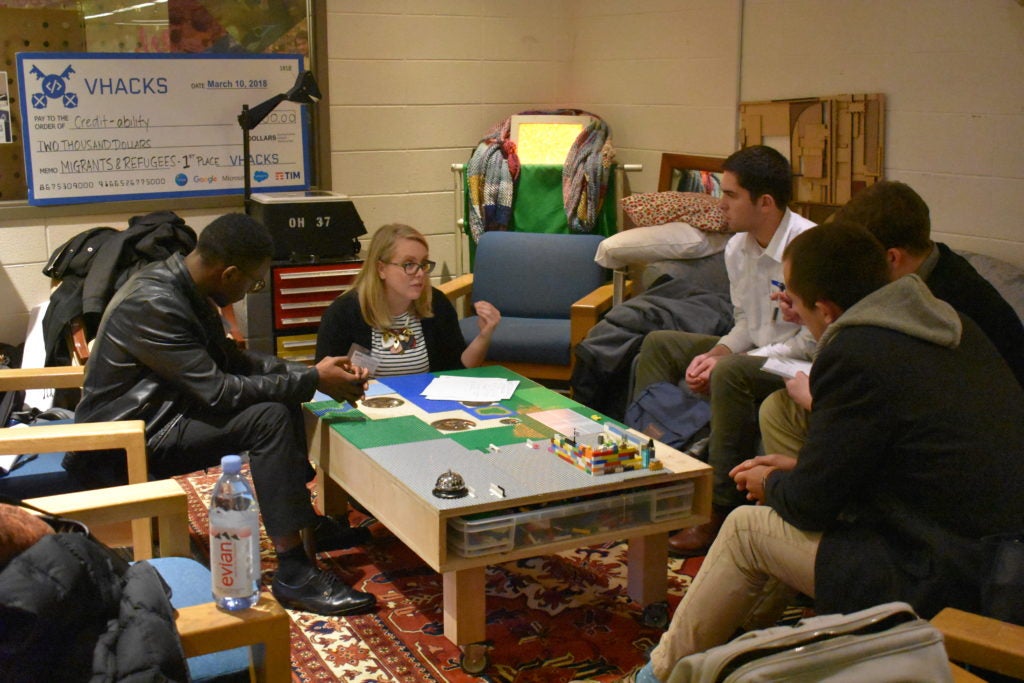 "The impact-design nature of GSIL equipped the participants with the foundation necessary to think about how a person's life cycle is affected by a [proposed] program intervention," said GSIL mentor Saraounia Mboka-Boyer, Senior Specialist, Capacity Development, Co-Chair Gender Community of Practice Chair, President's Council on Gender Equity, Diversity and Inclusion (GEDI), Pact.
Other mentors included: Philip Devereux- Demetriad​ (Chevron), Al-Alami, (MSB '20), Jennie Nwokoye (Deloitte; The Africa Freedom Project), Seniha Ayse Kadayifci-Orellana  (Georgetown University Institute for Women, Peace and Security), Aleem Walji (Aga Khan Foundation, U.S.A), Lauren Rawlings (Palladium), Lorin Kavanaugh-Ulku (USAID), John Heffern (Beeck Center), Diana Elena Palomares (Devex), Emnet Abebe (Ernst & Young), William Dyess (Federal Reserve Board), Carolann Alt (Empower Management Company), Christian Wagner, S.J (Georgetown University), and Rose Essiem (Berrett-Koehler Foundation).
Prizes were awarded for the top ideas by a panel of judges that included Matt Fortier, Lisa Fernandez, Elizabeth MacBride, and Kyla Fullenwider. All teams produced strong and thoughtful solutions to challenging social problems surrounding equity, diversity, and inclusion. Overall, GSIL provided participants with the opportunity to explore human-centered design, think like social entrepreneurs, and test out their ideas in a lab environment.
Thank you to all of the mentors, panelists, and judges that made this year's GSIL a success. Special thanks to the sponsors of GSIL 2020: Chevron Corporation, Georgetown Entrepreneurship,  the Beeck Center for Social Impact and Innovation, the Georgetown University Africa Forum, Georgetown SFS Net Impact Chapter, the WILD Network, and Georgetown University's Global Human Development Program.